Dear Friend,
This week's Windhorst Weekly provides an in-depth look at the ongoing legal and legislative challenges remaining to complete the redistricting process that takes place every ten years in Illinois. In late May 2021, House and Senate Democratic politicians used their supermajorities to ram through legislative maps using flawed data from the American Community Survey. American Community Survey data has been discovered in previous years to undercount rural and minority populations.
At the time, House Republican members of the House Redistricting Committee argued that Illinoisans would be better served by delaying the drawing of legislative maps until complete United States Census data was released. Our pleas and similar pleas of independent groups interested in independently drawn maps, many representing minority communities, were ignored.
Governor Pritzker, as a candidate for Governor, pledged many times to veto any map drawn for politicians, by politicians. Despite House and Senate Republicans reminding him publicly of that pledge, the Governor pushed forward and signed the maps drawn by the Democratic supermajorities.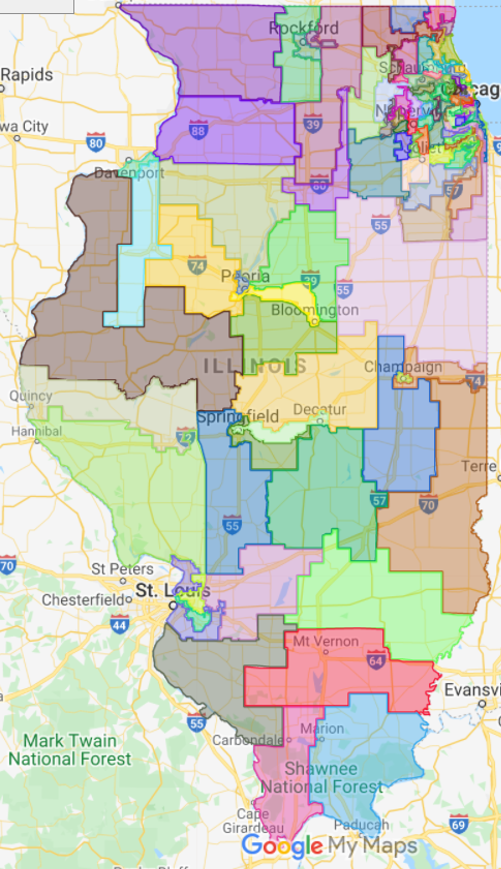 Fast forward to this past Monday, an analysis of US Census Data has revealed that the maps passed in May deviate up to three times the legal limit for population deviations allowed by Federal law. There are several more challenges and problems that myself and others are aware of. I know there will be legislative action coming soon to draw Congressional legislative districts, and there will likely be legal action on the currently passed maps.
You can learn more about this important issue by listening in to my interview from Monday, August 16, 2021 where Will Stephens and I discuss this very issue! Thank you for your interest and if I may ever be of service to you, please do not hesitate to contact me!
WXAN Radio Interview Discussing Remap Legal Challenge and More

Stream Patrick Windhorst Interview 8 – 16 – 21 by Radio Will | Listen online for free on SoundCloud
For more in depth analysis and news on this issue, please check out some of the links below!
Chicago Sun-Times: https://chicago.suntimes.com/elections/2021/8/16/22627560/republicans-census-figures-estimates-redistricting-remap-mcconchie-durkin-pritzker-democrats-lawsuit
Chicago Tribune: https://www.chicagotribune.com/politics/ct-illinois-redistricting-republicans-census-20210816-ajpouiqoffa5vbrp246zcrxune-story.html
Capitol News: https://www.dailyherald.com/news/20210816/gop-says-census-data-proves-new-maps-illegal-dems-concede-updates-may-be-needed
Center Square: https://www.thecentersquare.com/illinois/gop-analysis-shows-democrats-statehouse-map-deviates-up-to-30/article_b41b3ef2-fec7-11eb-a9a2-0f9772102537.html
SJ-R: https://www.sj-r.com/story/news/2021/08/16/republicans-differences-among-legislative-districts-exceed-maximums/8151228002/
IL DCEO Announces $250 Million in Back to Business (B2B) Business Grant Programs
The Illinois Department of Commerce and Economic Opportunity (DCEO) has launched a $250 million Back to Business (B2B) grant program to support the continued recovery of small businesses across Illinois. The first round of Back to Business Grants will offer the hardest hit industries grants of $5K-$150K to help offset losses, bring back workers, and take continued steps to rebuild amid the fallout from the pandemic.
DCEO will work alongside over 100 community navigators, 42 Small Business Development Centers (SBDCs) and other outreach partners who have relationships with their local business community. These partners will help small businesses prepare and apply for funding with 1-on-1, and multilingual assistance in every region of the state.
Interested businesses can find information on grant opportunities and connect with navigators to assist in the process at https://www2.illinois.gov/dceo/AboutDCEO/GrantOpportunities/Pages/CommunityNavigator.aspx
$10 Million in IL DCEO Tourism Attractions and Festivals Grants Available
$10 million is being made available by the Illinois Department of Commerce and Economic Opportunity to boost tourism in Illinois. Applicants may be eligible for up to $1 million to help offset the costs of putting on festivals and other events that bring tourists to the State of Illinois.
Applications will be accepted on a rolling basis until funds are depleted with awards made quarterly and the department will have the ability to fund applications most closely aligned to eligibility criteria approved for immediate funding. To view the NOFO, please visit https://bit.ly/3fRxKgN.
Southern Illinois Legislative Delegation Meets SIU Carbondale Officials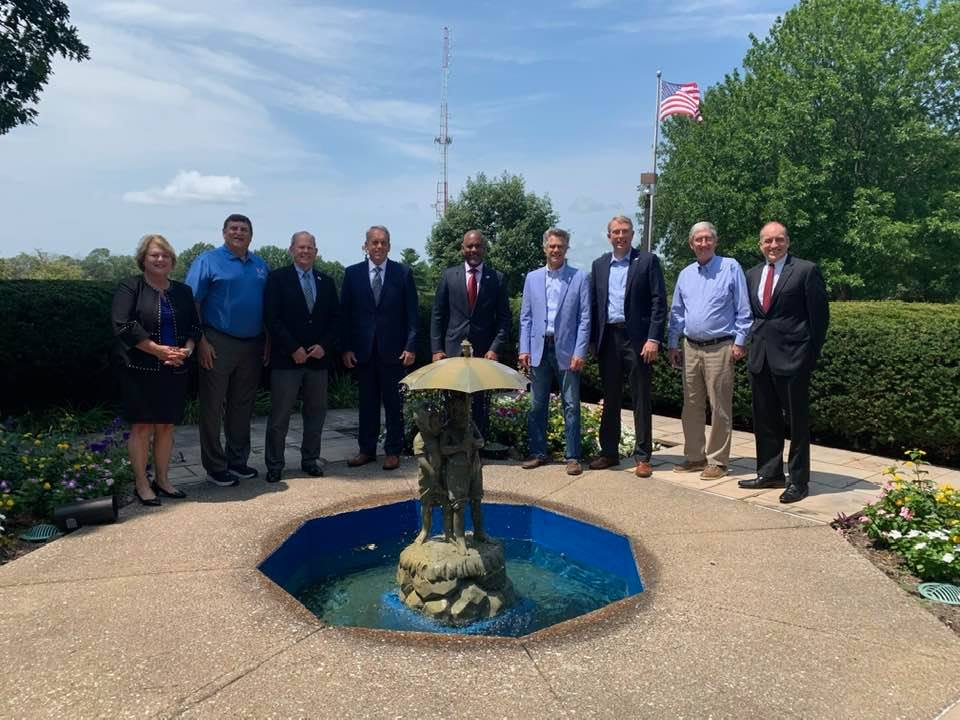 I was pleased to join my fellow Southern Illinois legislators for meetings with SIU System President Dr. Dan Mahony, SIUC Chancellor Dr. Austin Lane, and Board of Trustees Chairman The Honorable John Phil Gilbert on Friday last week. We joined SIU officials welcoming students, parents, and faculty back to the SIUC campus. Go Salukis!
COMING SOON – 2021 Du Quoin State Fair August 27 – September 6
The Du Quoin State Fair begins Friday, August 27th with the Twilight Parade and ribbon cutting. This year's fair entertainment includes acts like Riley Green, Jamey Johnson, REO Speedwagon, horse racing, dirt track and ARCA racing, and much much more! Check out the entire line up at https://www2.illinois.gov/sites/dsf/Pages/default.aspx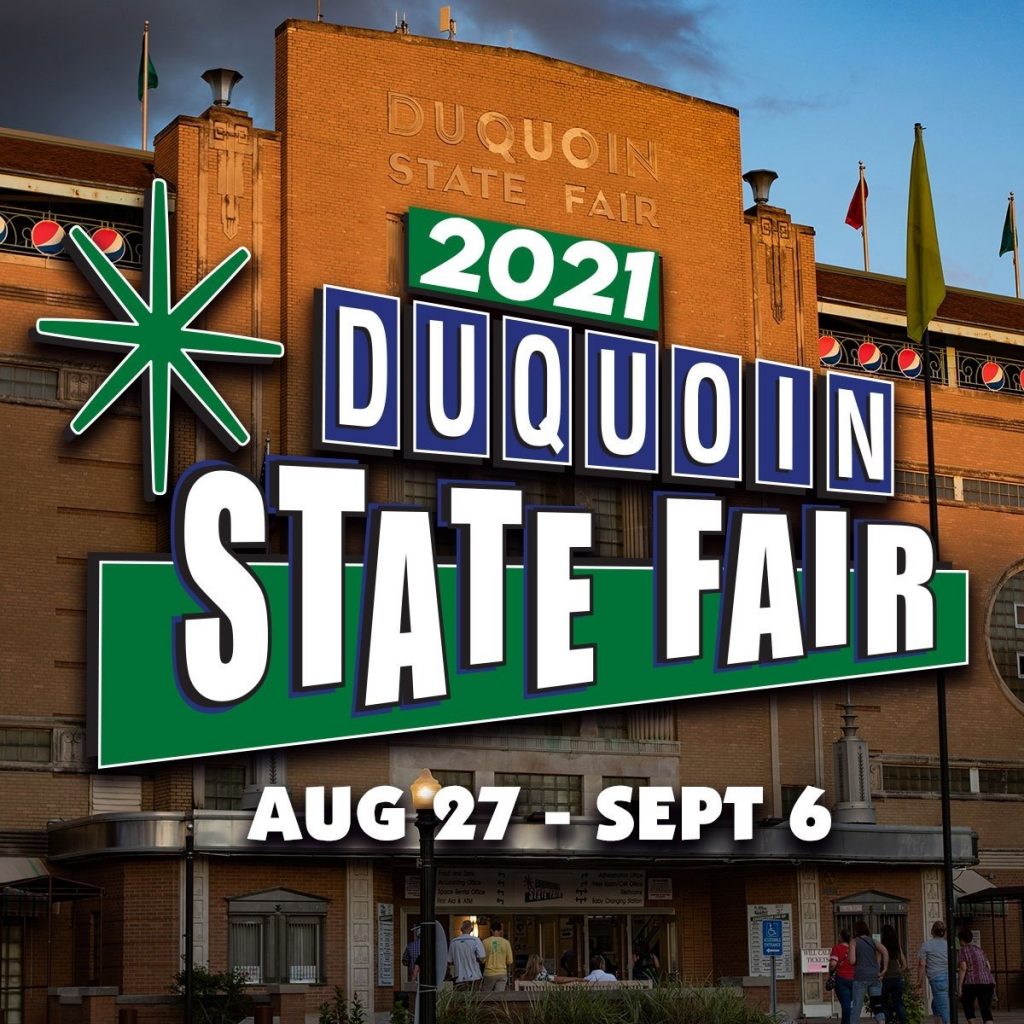 Stay Connected!
My office in Harrisburg is open Monday through Friday from 8:30 AM – 4:30 PM by appointment, phone, and email. You may also reach my by calling 618-294-8703. You may also reach me using the contact form on my website at RepWindhorst.com/contact.