The Illinois legislature is set to return to Springfield for the final two weeks of October for the 2021 Veto Session of the 102nd General Assembly. News outlets and political pundits have speculated for weeks as to what legislation will be considered during the coming six days of Session. Listed below are some quick takes that will help you understand what may be coming our way. News also broke earlier today that newly drawn Congressional maps have been released. I have some serious concerns with the process that led to this "first-draft" product that I will share below.
Veto Session Preview – Possible Topics Include Parental Notification Repeal, Changes to Health Care Right of Conscience Act, New Congressional District Maps
Repeal of Parental Notification prior to receiving Abortion, other Major Medical Services
There has been a lot of talk about whether Democrats will attempt to pass legislation that would eliminate the requirement that health care providers notify the parents of minor children prior to receiving an abortion or other major medical procedure.
Current Illinois law requires parental notification prior to any major medical procedure, including abortion. Illinois already has some of the loosest restrictions of any state in the country for who can get an abortion, when someone can get an abortion and taxpayer funding of late-term abortions. If this legislation makes its way to the House floor, I will stand in strong opposition just as I have done as I have built a 100% pro-life voting record.
Potential Changes to the Health Care Right of Conscience Act
Throughout the past 19 months, Governor JB Pritzker made it clear he is no fan of working with the legislature to manage the State of Illinois' response to the COVID-19 pandemic. The Governor has been successful in fighting back legal challenges to his authority in most cases. Illinois' current Healthcare Right of Conscience Act is seen by the governor as a hurdle that stands in the way of total control.
In light of Governor Pritzker's vaccine mandates for school teachers, some individuals have filed lawsuits citing the 1998 Healthcare Right of Conscience Act and a provision in the law that allows exemptions from such mandates citing religious objection.
The law prohibits, "all forms of discrimination, disqualification, coercion, disability or imposition of liability upon such persons or entities by reason of their refusing to act contrary to their conscience or conscientious convictions in providing, paying for, or refusing to obtain, receive, accept, deliver, pay for, or arrange for the payment of health care services and medical care."
The Governor has indicated to media outlets that he would favor eliminating this protection. It would take a new law being passed in order for the governor to get his way. The potential move is seen as a way for the Pritzker Administration to protect its right to mandate health care procedures and vaccines to aid in its defense in pending lawsuits. I for one, find this to be a completely offensive tactic. The governor feels as though what he's doing is illegal, so he'll ask supermajority Democrats to give him legal cover by changing the law. Even more disturbing would be the legislature giving over even more power to the Executive.
This would be the first time the legislature has weighed in on changes to any laws governing the COVID-19 pandemic medical and public safety response. For the first action to be to capitulate more power to JB Pritzker would be a severe perversion of the process and an infringement on people's most basic individual rights.
New Draft Congressional District Maps Released – Raw Political Power on Full Display as New Districts Target Republicans and Disenfranchise Voters
Congressional districts in the State of Illinois would look a lot different for the next ten years if the most recent draft of new Congressional maps stays in place. House and Senate Democrats have released new drafts of Congressional district maps that would be in effect after the November 2022 elections when a new Congress is seated in January 2023. As you may be able to tell, the new maps draw together two Republican incumbent members of Congress and would create a geographically massive new district in Southern Illinois.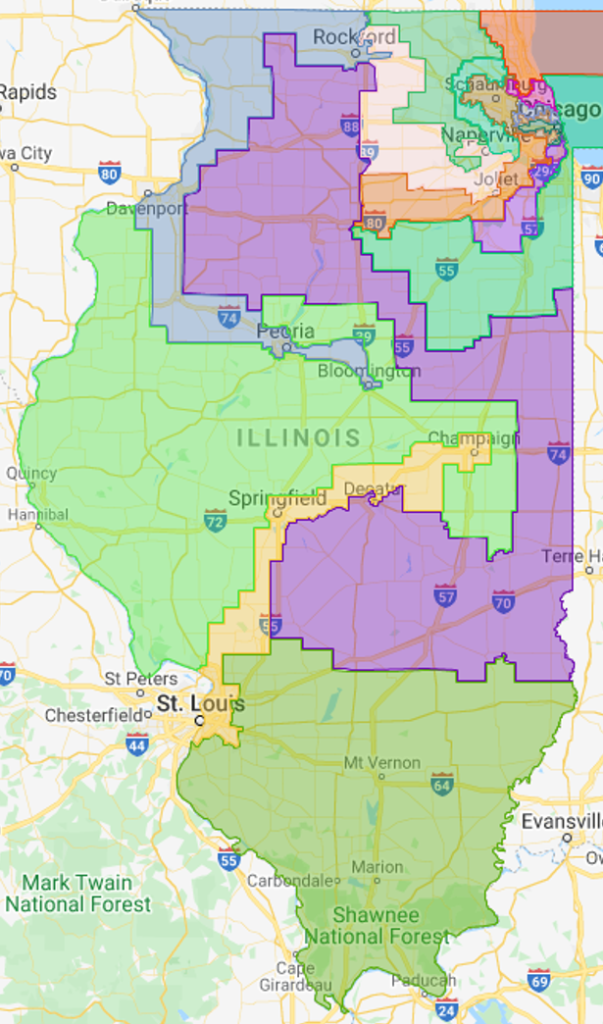 The gerrymandering is plain to see. The process to get to this point has been Democrats once again working on a purely political basis behind closed doors and once again ignoring pleas from independent advocate groups for greater independence and transparency. You can view the newly proposed Congressional maps by clicking here
Southern Seven – Reading to Pre-K Students in Mounds!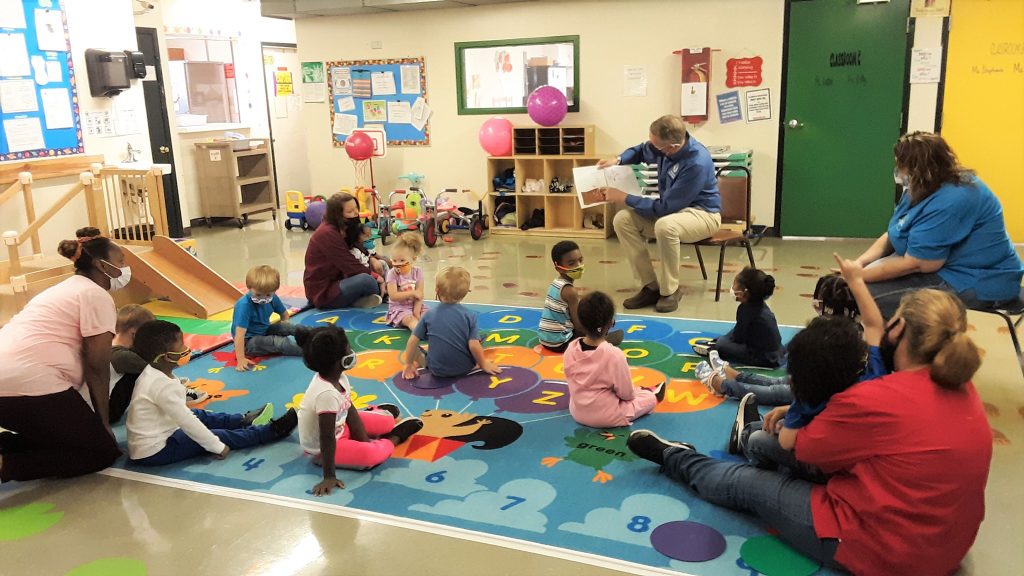 I had a great time Wednesday morning reading to Head Start students in Mounds. Thank you to Southern 7 for the invitation and to the teachers and students for the warm welcome! You can learn more about Southern 7 and the wide range of wonderful services they provide at www.southern7.org.
SIU Homecoming 2021!
As a graduate of SIU Law School, I want to take a moment to wish Saluki Nation a very Happy Homecoming! There have been Homecoming events all week that culminate on Saturday with the Homecoming parade and football game! I am so proud to represent Southern Illinois in Springfield, and I've been watching with great excitement as the Saluki football team has vaulted all the way to a #4 ranking in the most recent FCS college football poll while riding a four game winning streak!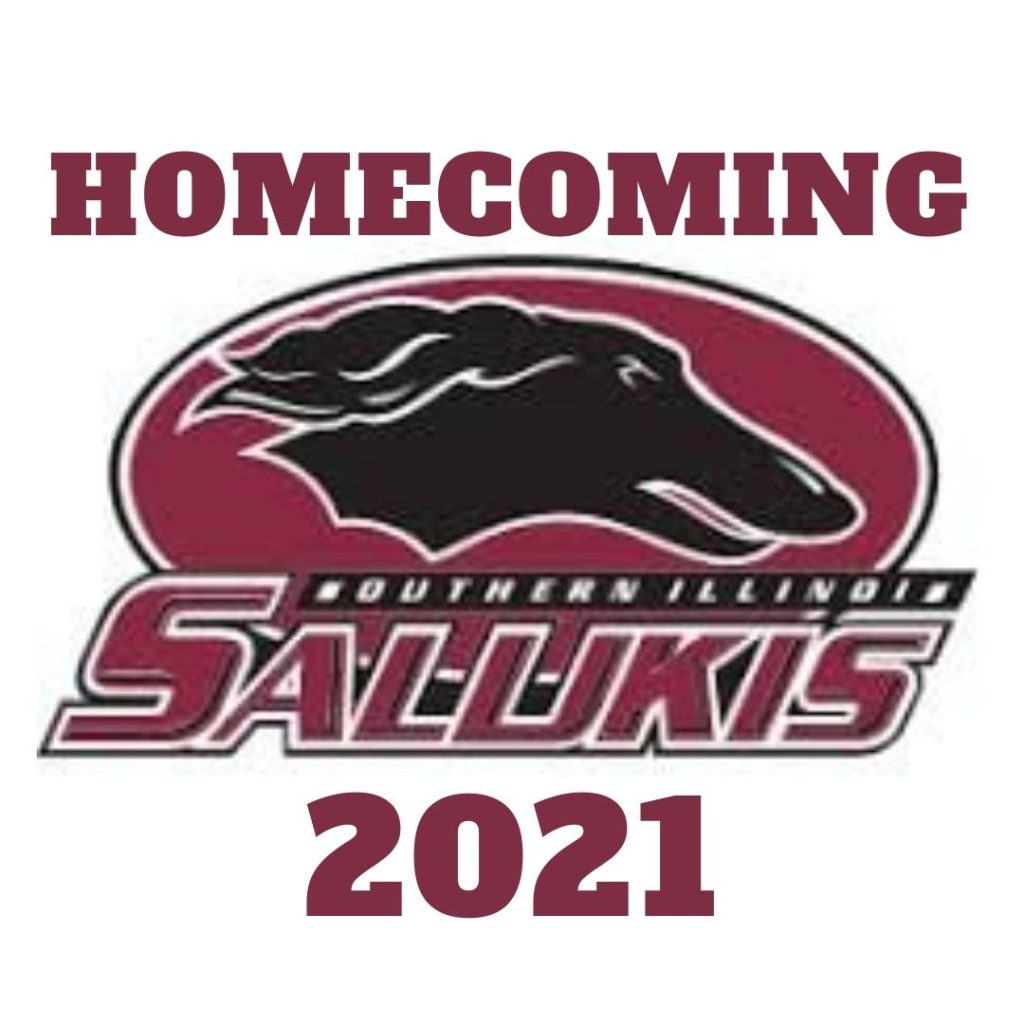 To learn more about all the Homecoming festivities, please visit: https://homecoming.siu.edu/
Happy Homecoming and GO DAWGS!
Harrisburg Prescription Drug Takeback Event a Big Success!
We had great weather and a great turn out for last week's prescription drug drop off in Harrisburg. Properly disposing of unused or expired prescriptions keeps medicine out of the wrong hands, out of our landfills, and out of our water systems. Thank you Harrisburg PD Chief Riden and the community of Harrisburg for your efforts and participation!
Stay Connected!
My office in Harrisburg is open Monday through Friday from 8:30 AM – 4:30 PM by appointment, phone, and email. You may also reach my by calling 618-294-8703. You may also reach me using the contact form on my website at RepWindhorst.com/contact.