Dear Friend,
This week I am thrilled to announce that I have passed my first pieces of legislation through the Committee process and on to the House Floor. My first two bills are focused on law enforcement and victims' rights. Take a look at the press release I sent out making the announcement below. Also, this week we'll talk about the Blue Collar Jobs Act, my opposition to Governor Pritzker's proposal to change Illinois' tax structure, and more. Thank you for reading this week's edition!
Press Release: Windhorst Legislation Strengthening Orders of Protection Clears Committee

Springfield…. State Rep. Patrick Windhorst (R – Metropolis) earned unanimous approval from the House Judiciary Criminal Law Committee on two separate, but related pieces of legislation this week.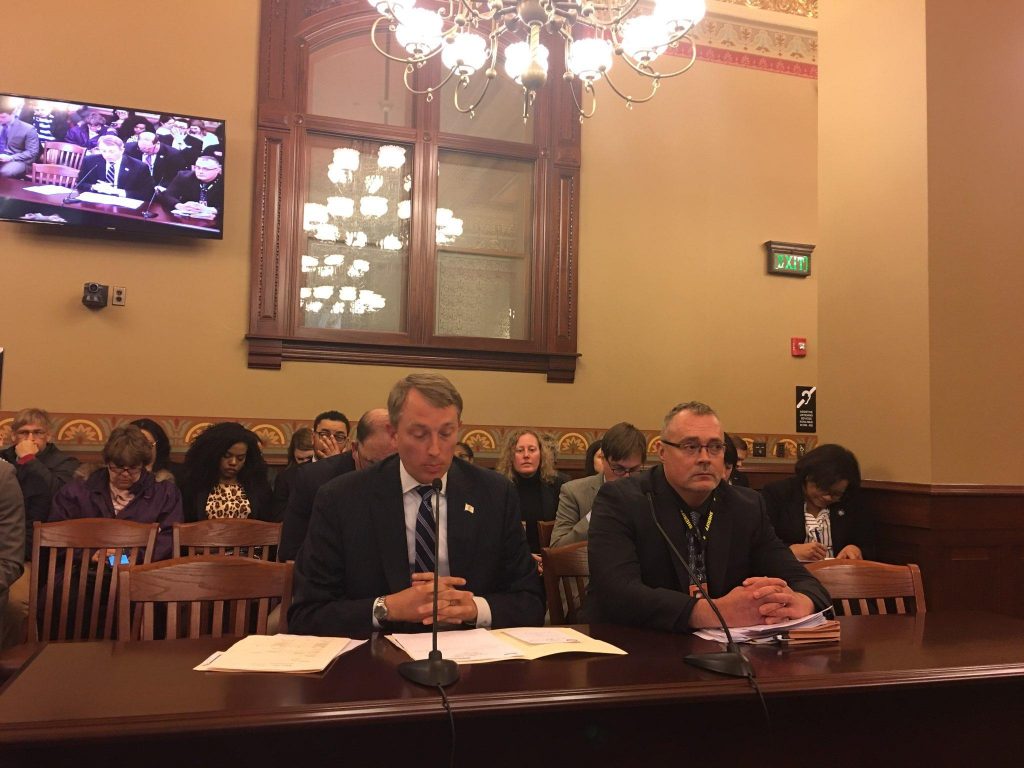 "I want to thank my colleagues on the House Judiciary Criminal Law Committee for joining with me to support two important law enforcement efforts this week," Windhorst said. "I was proud to carry legislation at the request of the Illinois Sheriffs' Association."
Rep. Windhorst's first two bills as State Representative received unanimous approval from the Illinois House Judiciary Criminal Law Committee
HB 2308 ensures that a defendant is prohibited from contacting victims or witnesses from jail while awaiting trial. Windhorst says inmates awaiting trial sometimes use their phone privileges to harass victims while waiting for their court date.
"This is a victims' rights piece of legislation," Windhorst said. "HB 2308 will keep incarcerated offenders from being able to contact their victims while awaiting trial."
HB 2309 also passed the House Judiciary Criminal Law Committee with unanimous support. Windhorst says the legislation provides that when a petition for an emergency stalking no contact order, a civil no contact order, or an emergency order of protection is filed, the petition shall not be publicly available until the petition is served on the offending individual.
"This is another action that we can take to help individuals in situations where domestic violence or domestic abuse takes place," Windhorst said. "This measure will ensure that there is no, "heads-up" or tip-off to a potential respondent to the emergency order of protection. We want to make sure that if someone files an order of protection that they can count on law enforcement to keep them away from that person from day one."
HB 2308 and HB 2309 are Windhorst's first pieces of legislation to clear a House committee since he took over as 118th District State Representative in January 2019. The bills will now be reported to the House floor to await action.
####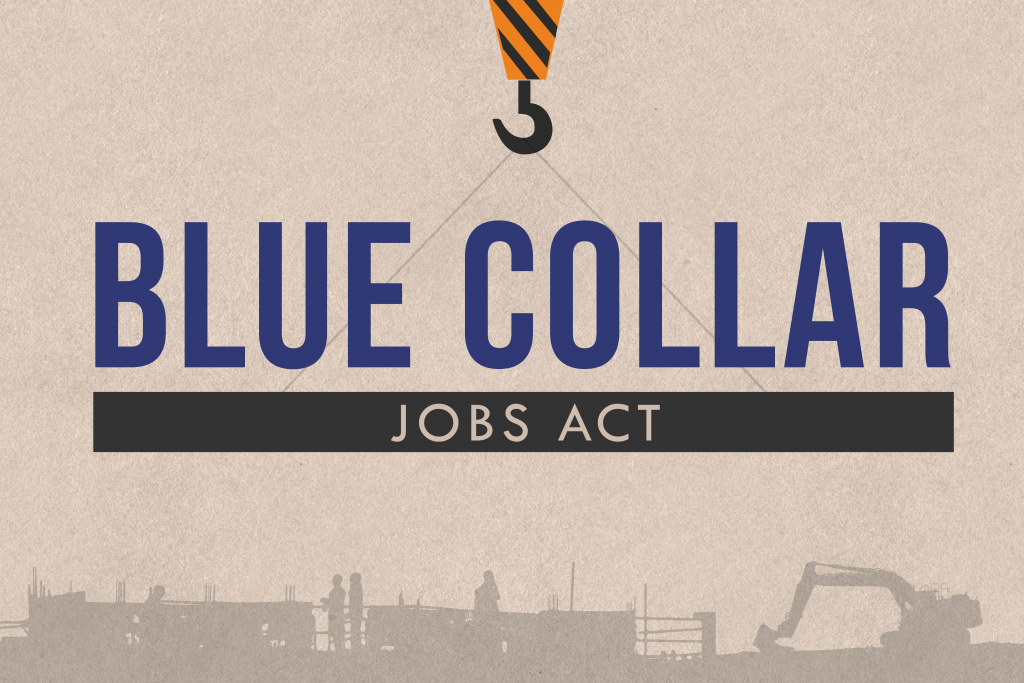 HB 3373 – The Blue Collar Jobs Act – I have now signed on as a co-sponsor to HB 3373, the so-called Blue Collar Jobs Act. The Blue Collar Jobs Act is supported by both labor and business groups and offers tax incentives to companies making large investments in Illinois based on hiring construction workers. The labor-management group representing the International Union of Operating Engineers has endorsed the plan.
Resolution Opposing Governor Pritzker's Progressive Income Tax Hike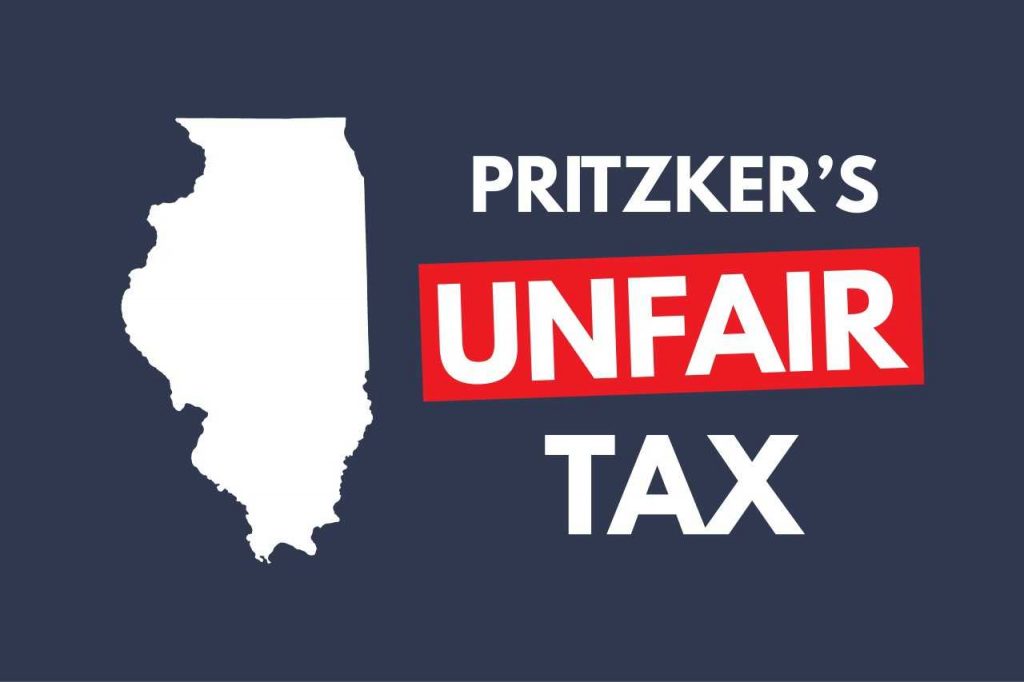 HR 153 – Last week, I signed on to sponsor HR 153. This measure states direct and total opposition to the Governor's plan to raise taxes on the middle class by instituting a "Progressive" or "Graduated" income tax. Governor Pritzker held a press conference his week to talk about what he would like to see in a "fair tax" situation. Some folks refer to it as the "fair" tax…but, the last time a State Representative introduced legislation to provide for a graduated income tax, the tax increases began for individuals making as low as $17,000 per year. There is NOTHING "fair" about a proposal to hike taxes on everyone from the lowest earners to the highest! I will continue to oppose any efforts to raise taxes – we need more taxpayers, not more tax hikes!

The Governor's proposal would move Illinois from a flat income tax rate of 4.95% to a graduated income tax with six tax brackets. Families and small businesses with income between $250,000-$500,000 would pay a state tax rate of 7.75%, while the highest rate of 7.95% would apply to all income over $1,000,000. As many small business owners file their tax returns as individuals, Pritzker's tax hike would hit Illinois small businesses especially hard.
Stay Connected!
My office in Harrisburg is located at 2 N. Vine Street, Suite 5A. You can call any time Monday through Friday 8:30 a.m. to 4:30 p.m. at 618-294-8703 or you can send me a message through the Contact form at RepWindhorst.com.