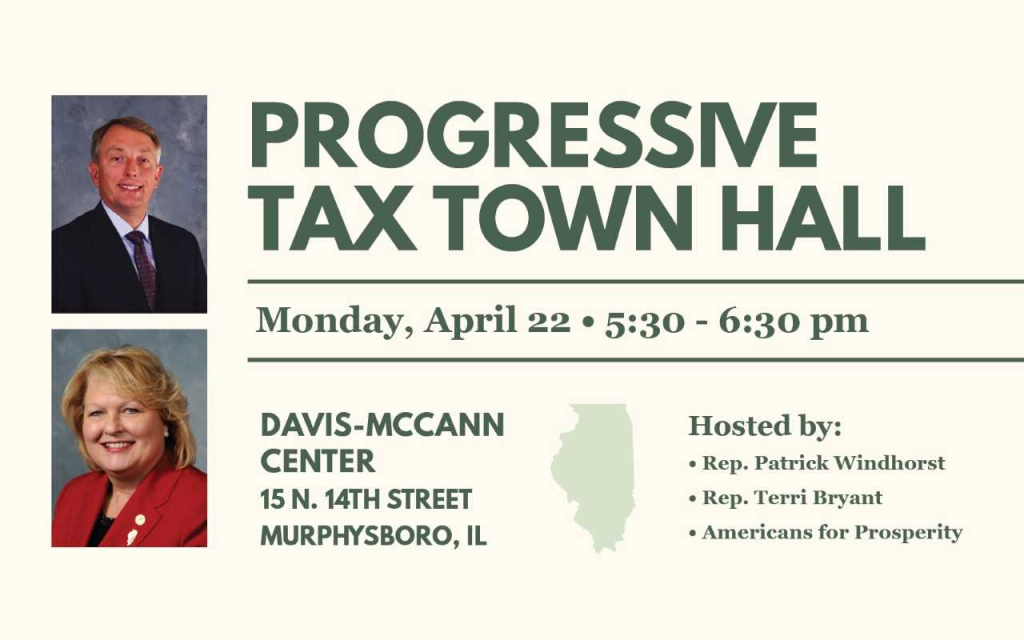 For Immediate Release: April 18, 2019
Contact: State Rep. Terri Bryant 618-242-8115 or State Rep. Patrick Windhorst 618-294-8703
Web Link: 
Murphysboro….State Representatives Terri Bryant and Patrick Windhorst will host a legislative update and town hall meeting in Murphysboro this coming Monday, April 22nd from 5:30 to 6:30 p.m. at the Davis-McCann Center in Murphysboro.  
Representatives Bryant and Windhorst will be joined by a representative of Americans for Prosperity for a presentation on Gov. Pritzker's discuss the Governor's proposal to raise income taxes through a progressive tax.  The Representatives will also provide a legislative update and take questions from the audience.
Members of the media are invited to attend. 

For more information, please contact State Rep. Terri Bryant's office at  618-242-8115 or Representative Windhorst's office at 618-294-8703.
####