Dear Friend,
In the past couple of weeks, I have been working very closely with Illinois' Emergency Management Association. Local EMA and the State have worked closely together with the local residents to manage a very tough situation. The rain-filled days of May and June have impacted wide swaths of property, farmland, homes, and businesses.
The Illinois National Guard has activated more guardsmen bringing the total to 140. Guardsmen have worked to fortify public property and infrastructure against rising waters. The National Guard is also monitoring the levee and performing security work in McClure, Gale, and East Cape Girardeau.
I would like to thank the Red Cross, the National Guard, and the men and women working with our various state and local agencies for everything they have done and are continuing to do as we deal with this difficult event.
The following information comes directly from the Illinois Emergency Management Agency's website from a press release issued today:
The American Red Cross is operating a shelter in Cape Girardeau, Missouri at Zion United Methodist Church, 3652 State Highway Z for those to who need a place to stay. Services offered by the American Red Cross are free of charge. If residents need help evacuating their home, they are urged to contact their local emergency management agency or local law enforcement office.
Emergency management officials are urging residents in the affected communities to take the following steps to keep their family safe in the event of an emergency:
Pack now, not later. Have an emergency go bag packed for a quick evacuation. You want to pack for all members of your family, including your pets. Don't forget your medications, glasses, cellphones and chargers.
Because families may not be together when an evacuation order comes in, have a family communications plan to ensure everyone has the essential information and knows where to meet up post-evacuation.
Follow instructions of local authorities. If you do not have friends or family to assist you with an evacuation, listen to your radio or TV for information on provisions being made to assist those who need housing assistance. The American Red Cross and local authorities can help those with special needs during an evacuation.
Have more than one way to receive important weather information. Because disasters can occur while you are at home, at school, at work or on vacation, make sure your mobile phone can receive emergency alerts. Monitor television, radio and internet for updates, and where possible, sign up for your community's emergency alert system.
Check on your neighbors. During a disaster, 46% of individuals expect to rely on the people in their neighborhood for help within the first 72 hours after a disaster or emergency.
An updated list of road closures is available on the IDOT website at www.idot.illinois.gov and through the interactive map on www.gettingaroundillinois.com.
In an effort to encourage everyone in Illinois is prepared for emergencies, the Illinois Emergency Management Agency's public preparedness website, Ready Illinois, is available in multiple languages. To learn more about emergency preparedness for all hazards, man-made or natural, visit www.ready.illinois.gov.
Mound City Traveling Office Hours – Monday June 24 2019
As part of my ongoing traveling office hours series, I met with local officials and residents of Mound City this past Monday. I appreciate the perspective and suggestions that I get from folks in every community in the 118th district. Stay tuned to this space and to my website RepWindhorst.com to find out when then traveling office hours series will be coming to your community!
Southeastern Illinois College Visit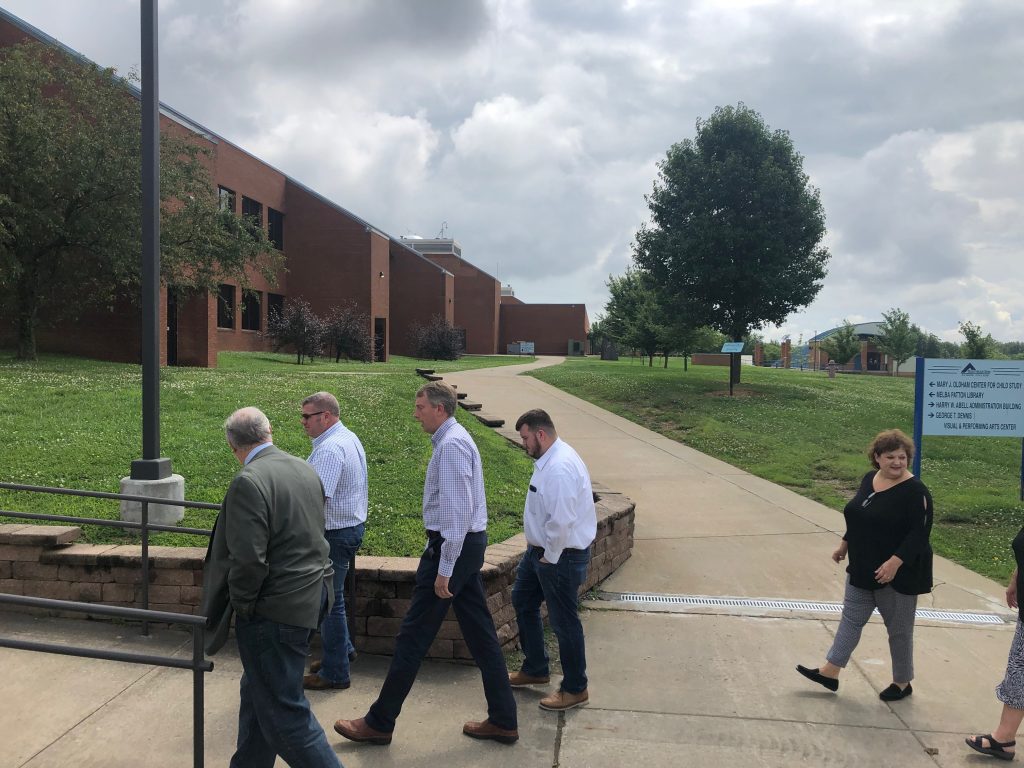 Last Tuesday I was pleased to attend a legislative visit and main campus tour of the campus of Southeastern Illinois College in both Harrisburg and Carmi. I was joined by fellow Representative Darren Bailey, as Rep. Bailey's 109th district is home to the Carmi extension of SIC.
Summer Reading Program Rolls On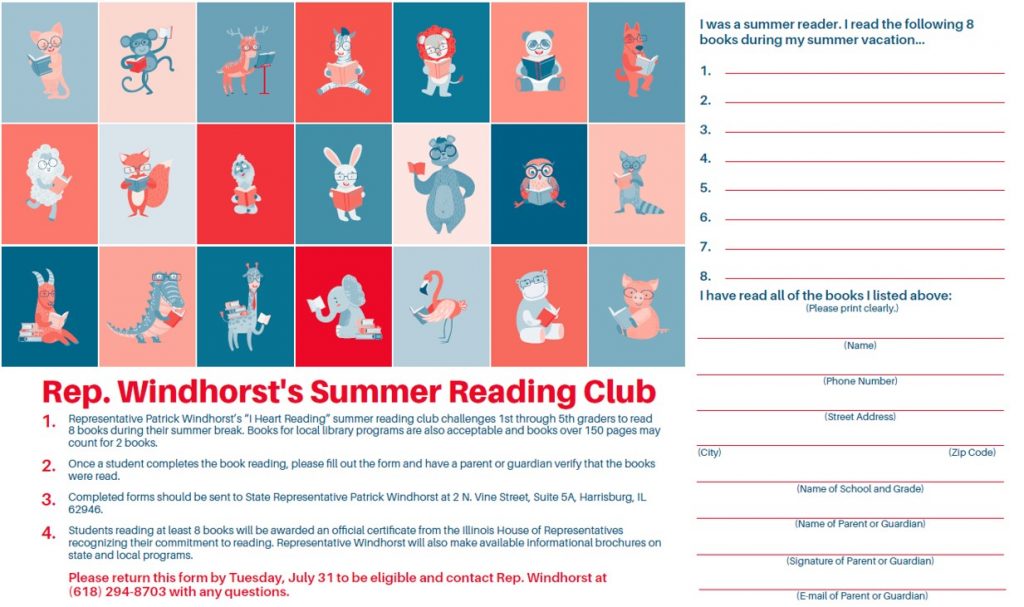 Senior Fair in Carbondale – July 24 from 9:00 a.m. – 11:00 a.m.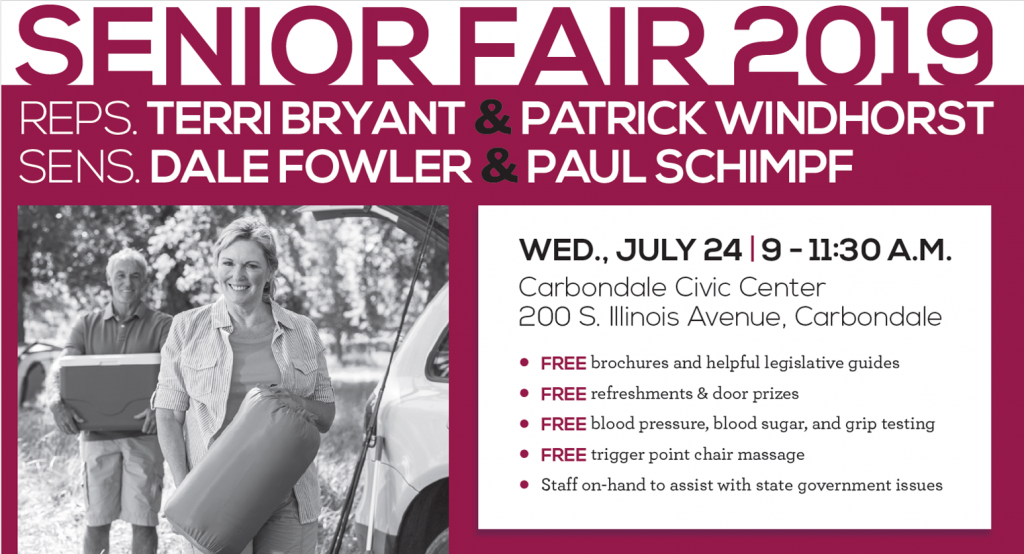 Stay Connected!
My office in Harrisburg is open Monday through Friday 8:30-4:30. You can reach me by phone at 618-294-8703 or by emailing windhorst@ILHousegop.org.
You can sign up for my weekly newsletter, "The Windhorst Weekly" by CLICKING HERE!