Dear Friend,
America Marks 18th Anniversary of 9/11 Terror Attacks
This past Tuesday, September 11, 2019 marked the 18th anniversary of the 9/11/ Terror Attacks in New York, Washington, and Pennsylvania. Every American stopped that infamous day to watch terrorism take over our televisions as more than 3,000 fellow Americans died in 4 separate attacks.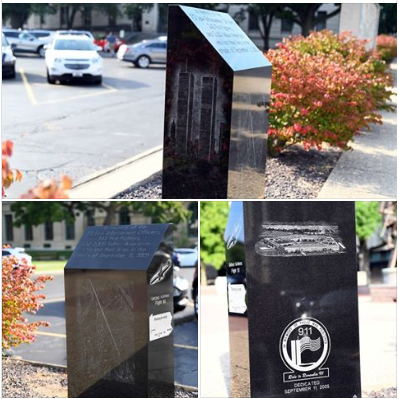 The feeling of togetherness, that we are all one in America, and the incredible response by our police, firefighters, first responders, and military, are just some of my memories of that day and the days and weeks that followed. I encourage you to participate in a local 9/11 remembrance ceremony next year and reflect on your memories of that fateful day and the days, weeks, months and years that followed. God Bless the USA and God Bless you!
Touring Tri County Liquid Fertilizers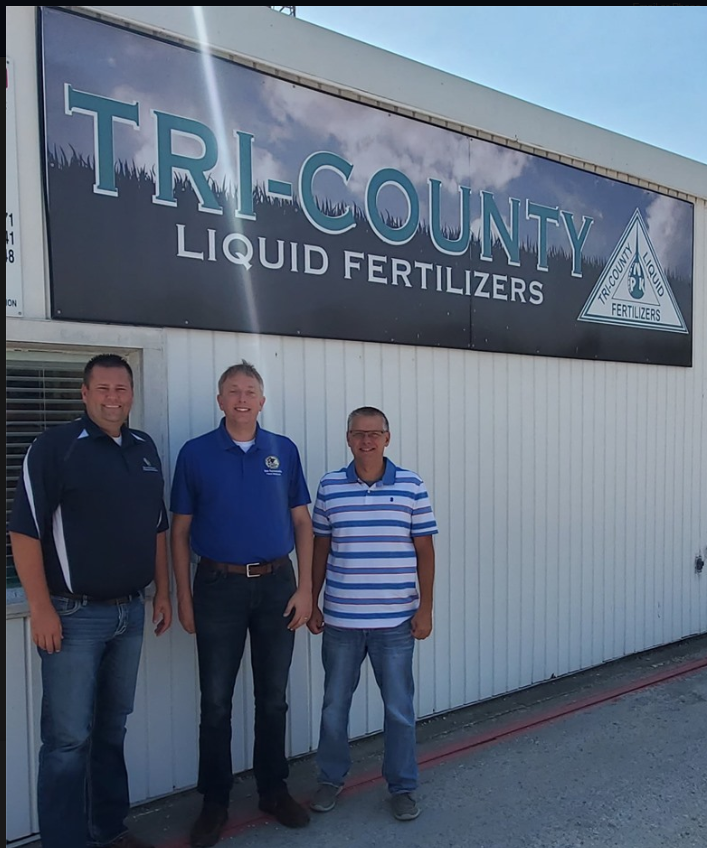 I had a great visit on Tuesday with Jeremy Maloney of Tri-County Liquid Fertilizers and KJ Johnson of the Illinois Fertilizer & Chemical Association during my tour of the Tri-County Liquid Fertilizers facility in Eldorado.
911 County Coordinators meet with Southern IL Legislators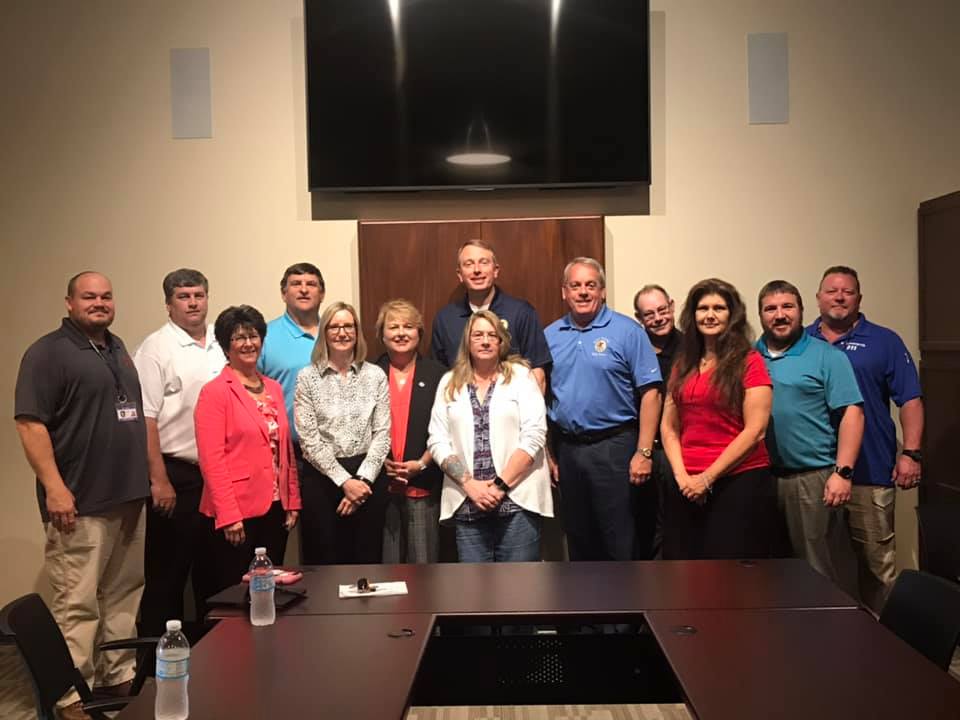 I had a great meeting with several Southern Illinois county 911 coordinators discussing local concerns and challenges. Representative Severin hosted the meeting in his Marion office and Rep. Terri Bryant and Senator Dale Fowler were also on hand.
Union County Chamber of Commerce Hosts Legislative Luncheon in Anna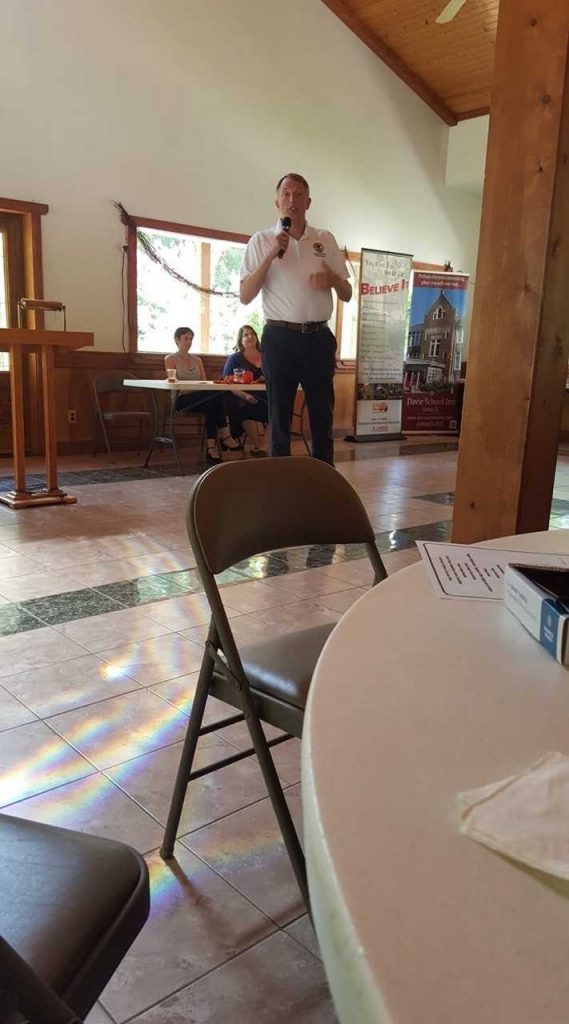 On Friday, the Union County Economic Development Corporation and the Union County Chamber of Commerce hosted a legislative lunch in Anna. I was happy to speak to a great crowd about issues facing small businesses.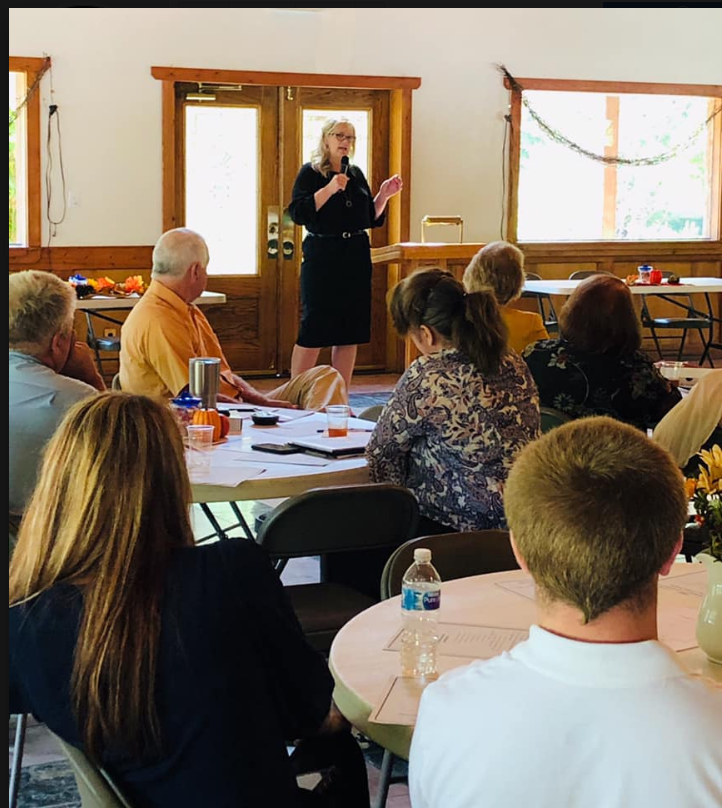 The luncheon also featured remarks from a representative of Rendleman Orchards who discussed the farm crisis we are currently in across the United States. They spoke of the risk of the high costs of doing business in Illinois and the threat of businesses moving to states with more friendly business climates.
Stay Connected!
My office in Harrisburg is open Monday through Friday 8:30-4:30. You can reach me by phone at 618-294-8703 or by emailing Windhorst@ILHousegop.org.