Dear Friend,
It has been another busy week in the 118th and I'm grateful to get the chance to bring you along for the ride in today's weekly!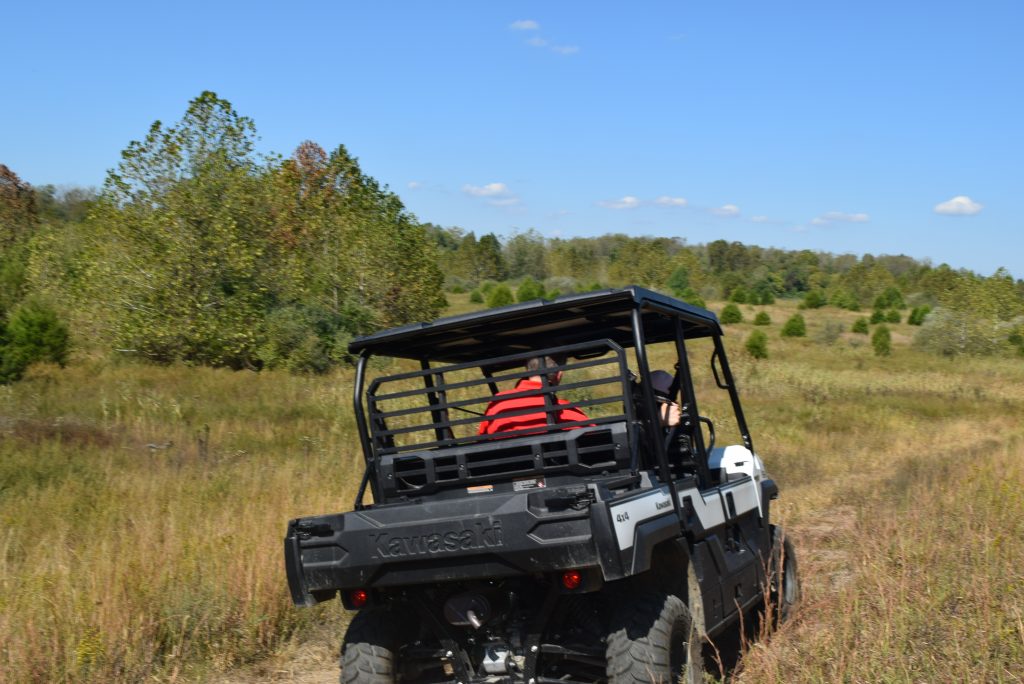 IDNR Director Visits the 118th
As southern Illinoisans we know that our region has a lot to offer in terms of beauty and natural resources. The hills and hollows that make our part of the state so unique are a source of great pride for many of us and hold a lot of potential. That is in part why I was so happy to join IDNR Director Colleen Callahan, and Sen. Dale Fowler for a tour that highlighted just a few of the great places to visit in "our neck of the woods".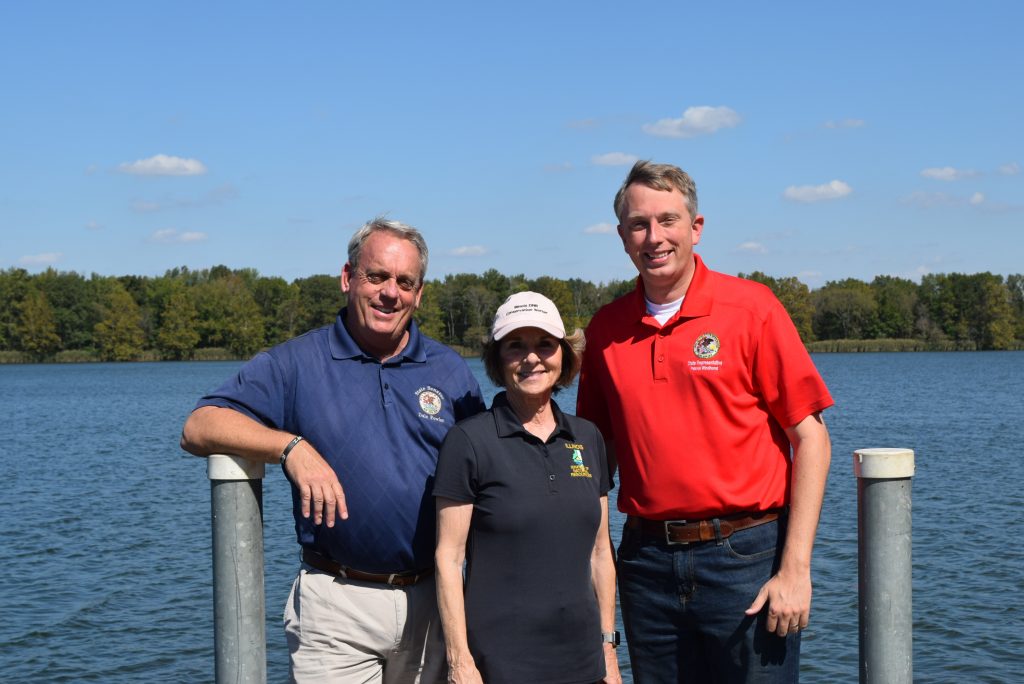 A big topic of discussion during the Director's visit centered around upcoming plans for the Sahara Woods site just outside Carrier Mills and Harrisburg. Senator Fowler and I were pleased to hear that trails have been cut for the OHV park and that construction for the site's new buildings will begin early next year! This has been an exciting project that many of you have been following closely, I look forward to sharing more information as it becomes available.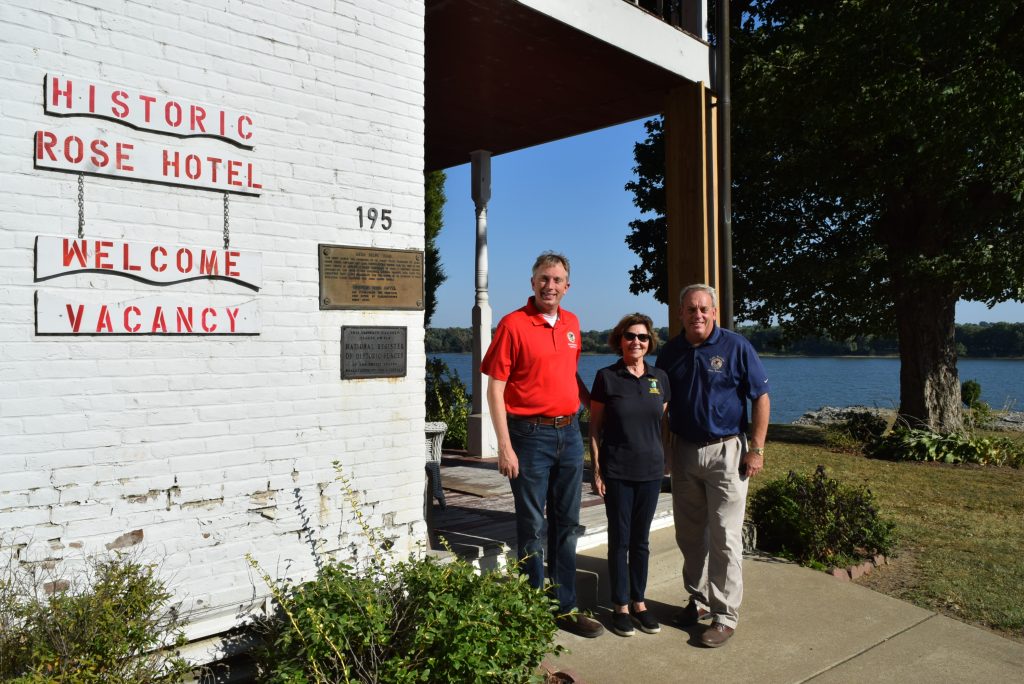 I have also had a lot of people ask about the progress of IDNR's plans to begin dredging at the Golconda Marina. Over the years sand and silt has been building up in the marina making it more and more difficult to maneuver boats in and out of the river. I am pleased to report that the work is currently underway!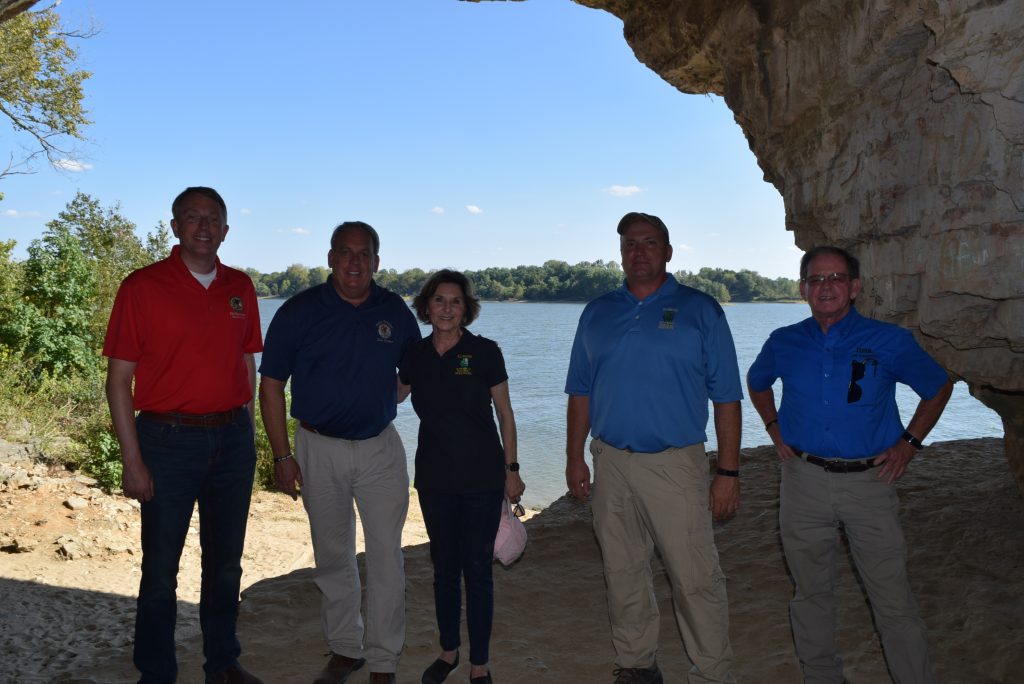 The Illinois Department of Natural Resources has a very significant role to play throughout the state and particularly in southern Illinois due to our many forests, parks, wildlife, and recreational areas that are managed by the agency. If you have plans to go deer hunting next month or happen to enjoy setting hooks on some local bass or bluegill, you may like to know that IDNR is constantly working behind the scenes to keep our wildlife populations healthy and stocked. I would like to thank Director Callahan and all of the folks at IDNR for everything they do.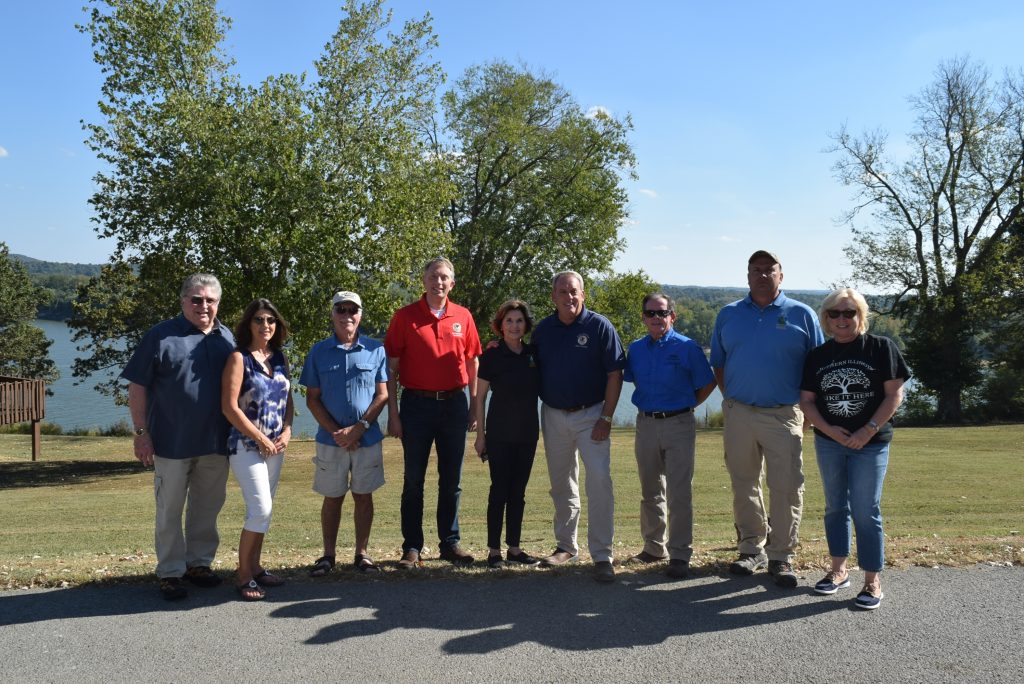 Recovery Resource Center Grand Opening
There was some more great news yesterday in Harrisburg! I joined the Southeastern Illinois Substance Use Prevention, Recovery, & Treatment Council (SI SUPRT) for the Grand Opening of the new Recovery Resource Center located on E. Church Street.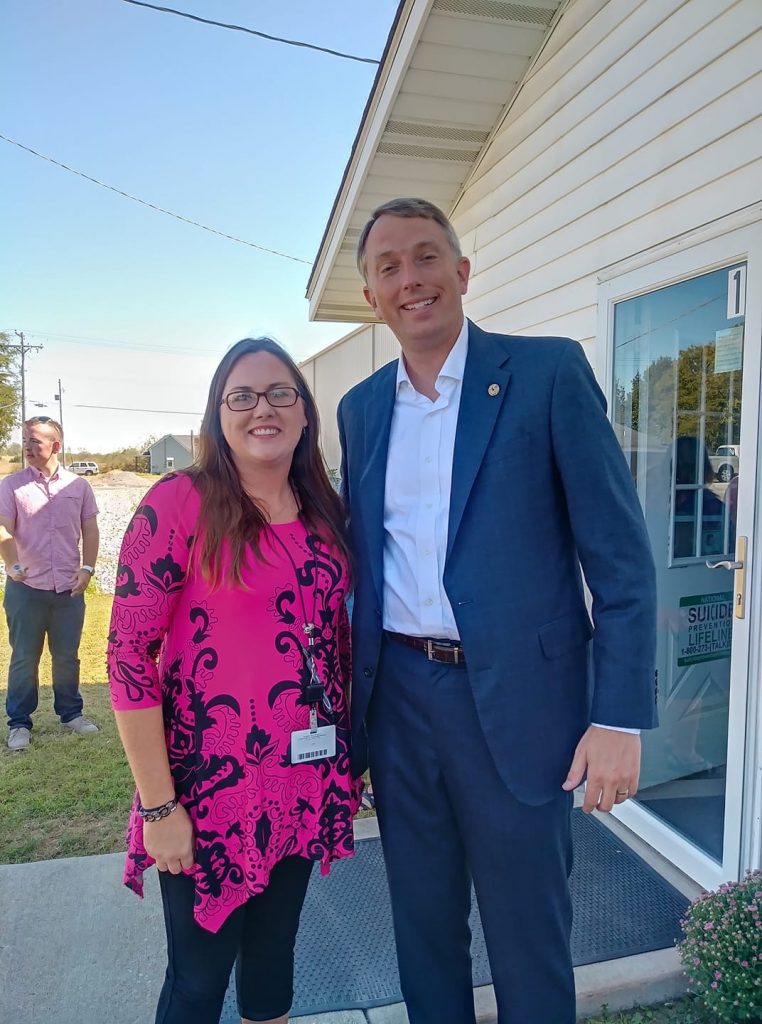 If you have been following the news you may be aware that opioid and prescription drug abuse has been a growing problem not just here at home, but in many communities across the country. The SI SUPRT Council and its affiliated partners have been working hard to provide assistance for anyone seeking recovery from any form of substance abuse and the opening of this facility is a big step in the right direction.
You can find out more about the SI SUPRT Council and their mission here: https://www.facebook.com/sisubstanceuseprevntionrecoverytreatmentcouncil/?__tn__=%2Cd%2CP-R&eid=ARCgZIfbbq-2lIthAXJE3eF_IFluyVqlC6cKstxBUWTXtFezBjOTYKL9Cn6qbtGbw45bdlWa3CWPyBjP
SAIC Free Speech Forum
On Tuesday, Shawnee Community College partnered with The School of the Art Institute of Chicago (SAIC), to host a program called "More Speech: A Conversation About the First Amendment". The event focused on the rights and responsibilities surrounding free speech, its importance, and its pivotal place in the United States Constitution.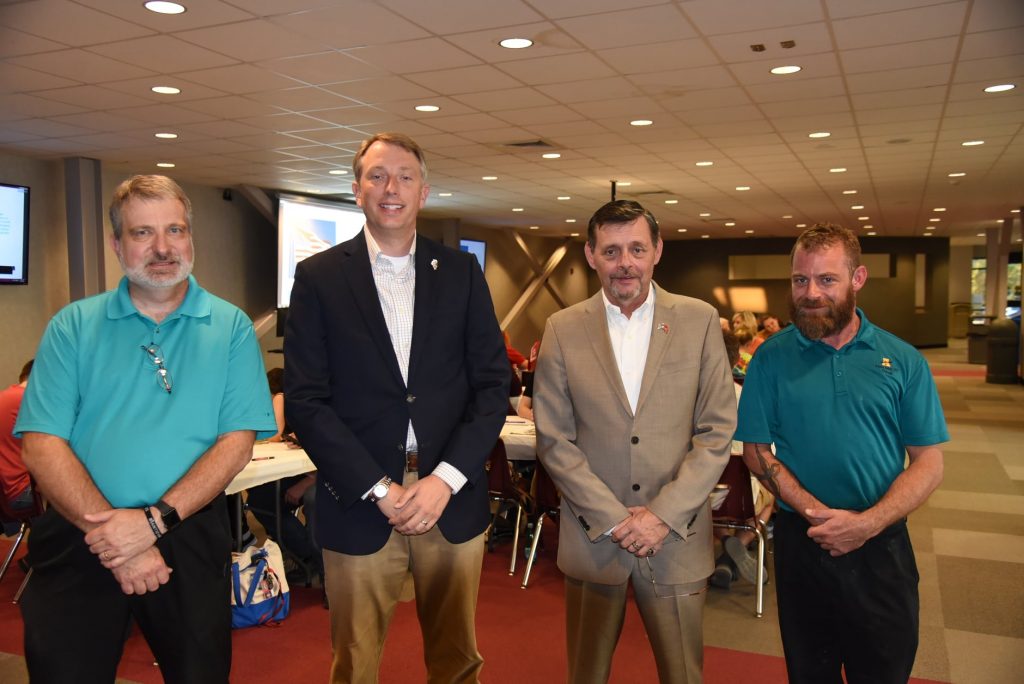 I am glad to see that events like this are being held and would encourage everyone to take some time to think about what a blessing it is to live in a country that respects the individual's right to express their opinion and therefore places faith in our ability to reason with one another, seek truth, and find common ground.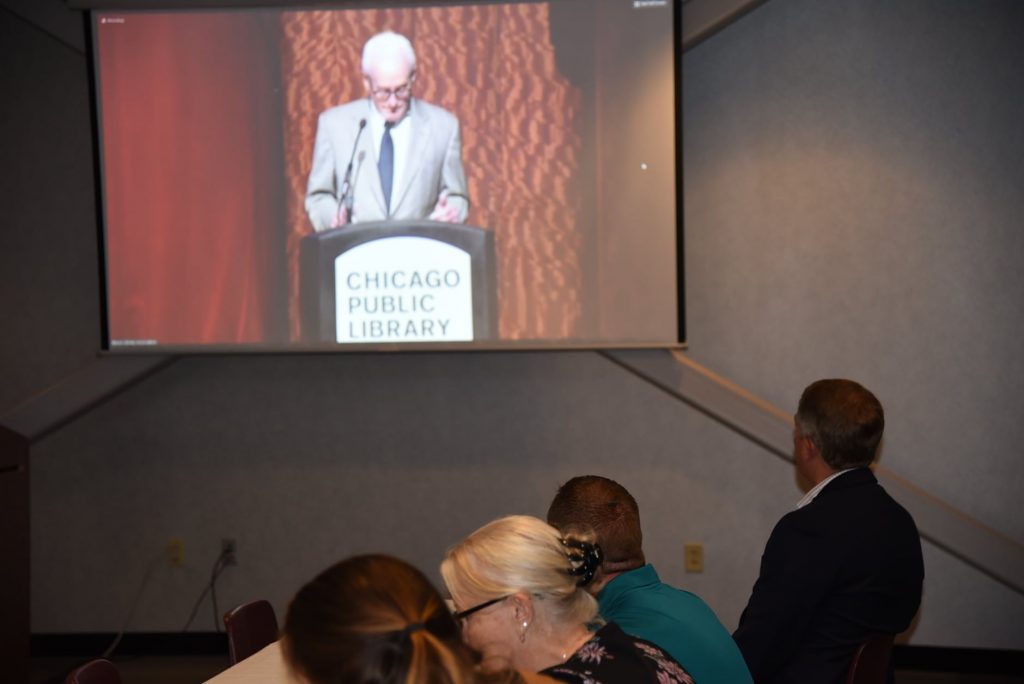 I will add that, being an alumn of Shawnee Community College, it is always a pleasure when I get an opportunity to be back on campus!
"Principal For a Day" at Eldorado High School
Yesterday I had a great time visiting Eldorado High School while taking part in the "Principal For a Day" program.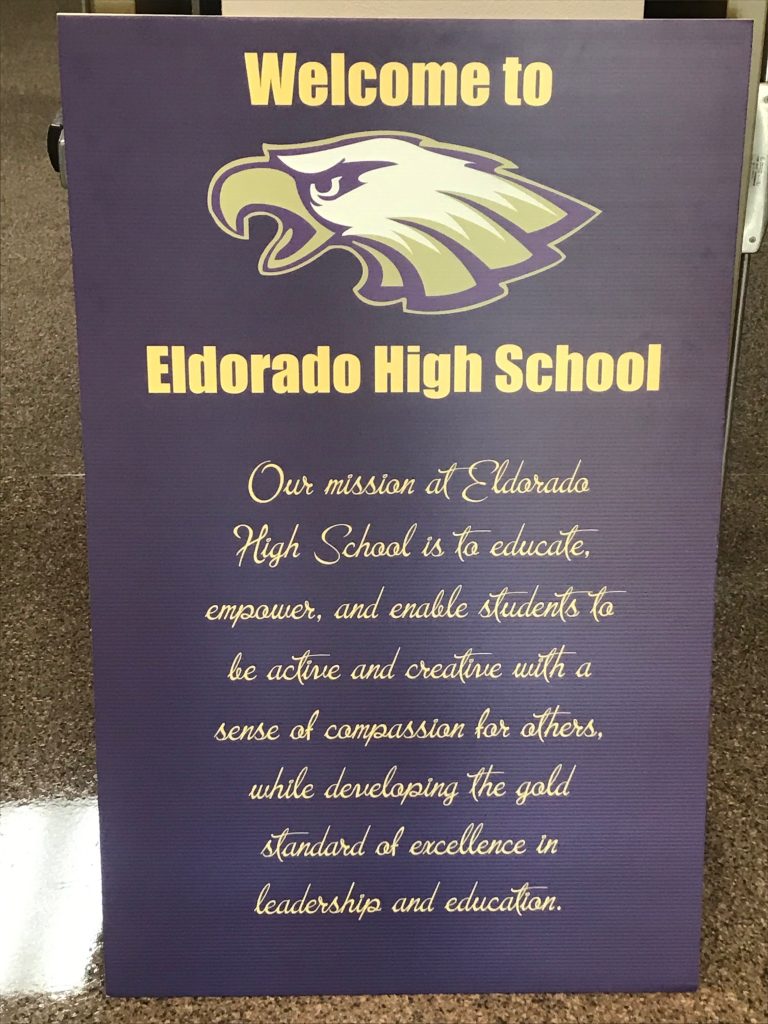 A big thank you to Cody Cusic, the real principal running the show, for all the hard work he puts into EHS!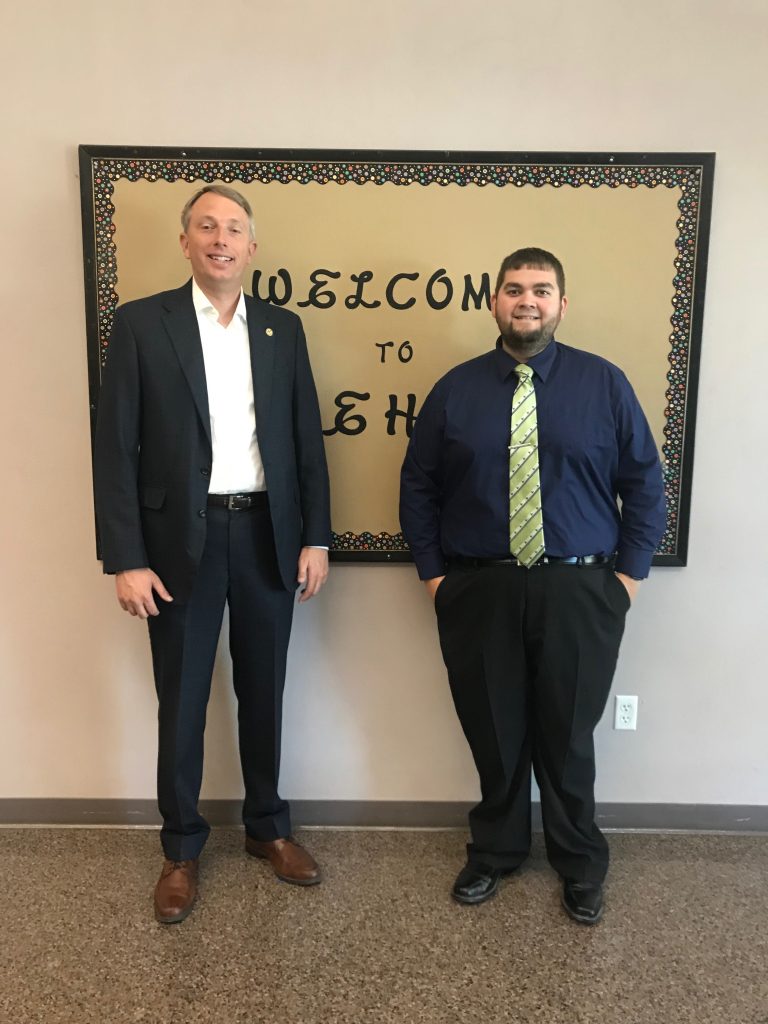 This Week's Press Releases…
Stay Connected!
Harrisburg District Office: (618) 294-8703
E-mail: windhorst@ilhousegop.org