Dear Friend,
On this Pearl Harbor Remembrance Day, we pause to honor the 2,403 American soldiers killed in a surprise attack 78 years ago by Japan on the Hawaii naval base on December 7. 1941. While addressing the nation in the aftermath of the attacks, President Franklin D. Roosevelt proclaimed the day would be "a date which will live in infamy."
The attack on Pearl Harbor led the United States to declare war on Japan and officially enter into World War II. The United States and its European allies courageously and fearfully beat back the Axis' totalitarian forces led by Hitler, Hirohito, and Mussolini.
It is estimated that more than 300 World War II vets are passing away every day in America. As of 2018, there were fewer than 500,000 living American World War II veterans. Thank you to the A grateful nation thanks the members of the Greatest Generation for your service and sacrifice, and we honor you this Pearl Harbor Day and every day.
December 3, 2019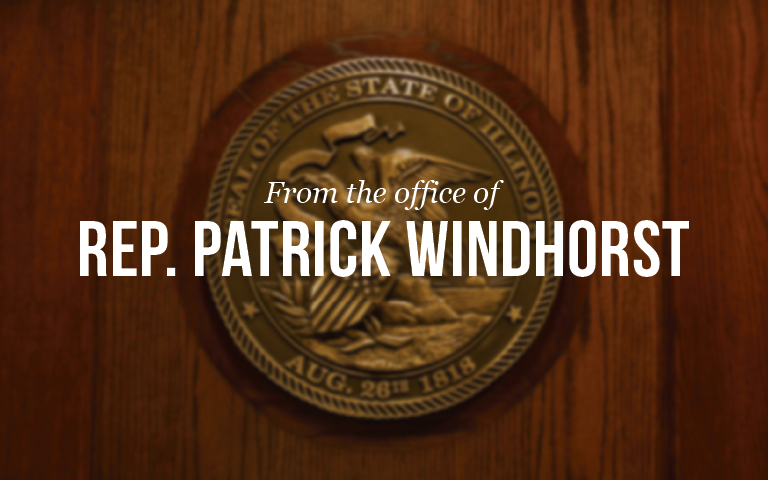 Metropolis….State Representative, Patrick Windhorst (R-Metropolis) is reminding local government units interested in applying for Parks and Recreation Facility Construction Grants that the filing deadline begins Tuesday, December 3, 2019 and ends Tuesday, January 21, 2020.
"Today begins the application filing period for local governments to seek PARC grant funding through the Illinois Department of Natural Resources," Windhorst said. "I want to urge eligible entities to take advantage of the grant application filing period that begins today. PARC grant funding can help take the burden off of local taxpayers and assist local government units trying to manage the cost of buying land and building new parks and recreation facilities."
According to the Illinois Department of Natural Resources, units of local government that are authorized by Illinois law to expend public funds for the acquisition and development of land for public indoor/outdoor park, recreation or conservation purposes are eligible to apply for funding assistance. School districts are not eligible for PARC grant funds.

To find out more about applying for PARC grants available through the Illinois Department of Natural Resources, local government officials may visit https://www.dnr.illinois.gov/grants/Pages/PARC-Grant.aspx
####
SIU Welcomes New President!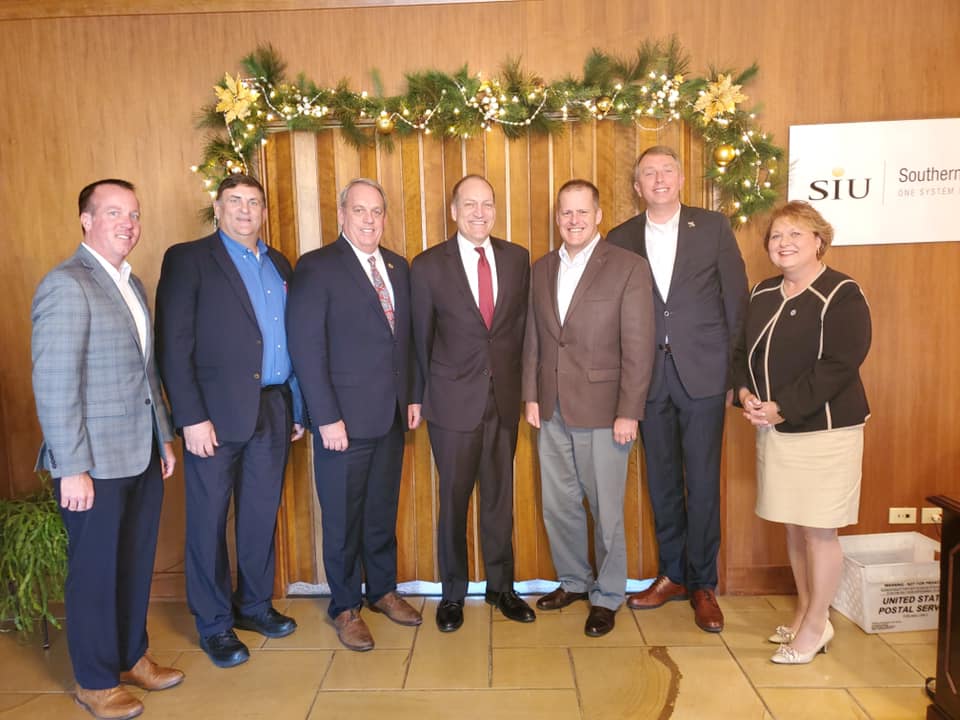 It was my honor to meet new Southern Illinois University President Daniel Mahony along with my fellow Southern Illinois legislators this week. Good luck and best wishes for a successful tenure at SIU!
Stay Connected!
My office in Harrisburg is open Monday through Friday from 8:30 a.m. – 4:30 p.m. You can reach me any time by calling 618-294-8703 or contact me via my website at www.ilhousegop.org/contactwindhorst or by emailing Windhorst@ILHouseGOP.org
Get the Illinois House Republicans Week in Review emailed directly to your inbox! Sign up today to get a first-hand look at the continuing legislative and fiscal challenges facing policymakers in Springfield.