Dear Friend,
As the 2019 Christmas season comes to a close and we look forward to a New Year in 2020, I want to thank you from the bottom of my heart for the opportunity to serve you in Springfield. The new year means I am wrapping up my first full year as your 118th district State Representative.
To say that this has been a year to remember would be quite an understatement. My first year in the legislature has taught me a great deal about how Springfield works, how it shouldn't, and the depth of and weight of the responsibilities of the job.
No matter the challenge, I have tried my very best to represent the interests of the people of Southern Illinois. Continuing that pursuit will be my ongoing mission!
I look forward to another busy legislative Session that begins in late January. I have enjoyed the opportunity to keep you up to date using the Windhorst Weekly throughout this year. I hope you have gotten as much out of this column as I have.
Although this will be the last edition of my newsletter for 2019, I have a few news items I want to share with you before signing off for the holidays.
From my family to yours, I wish you a very Merry Christmas and Happy New Year!
Metropolis Police Sergeant Carl Manley Retires after 27 Years
Metropolis Police Sergeant Carl Manley retired on Thursday after 27 years of service with the department. I presented Sergeant Manley with an official Certificate from the House of Representatives in recognition of his dedication and service to the people of Metropolis. Congratulations to Carl on a successful career and best wishes in your well-deserved retirement!
Capitol Classroom in McLeansboro
Thank you to East Side Elementary in McLeansboro for the invitation to present a Capitol Classroom session to the 5th grade students! I always enjoy meeting with and hearing from such bright and engaged young people.
House Republican Caucus Blog features Metropolis and Superman in "Throw Back Thursday" Post
Every Thursday, the House Republican Caucus issues a "Throwback Thursday" column on TheCaucusblog.com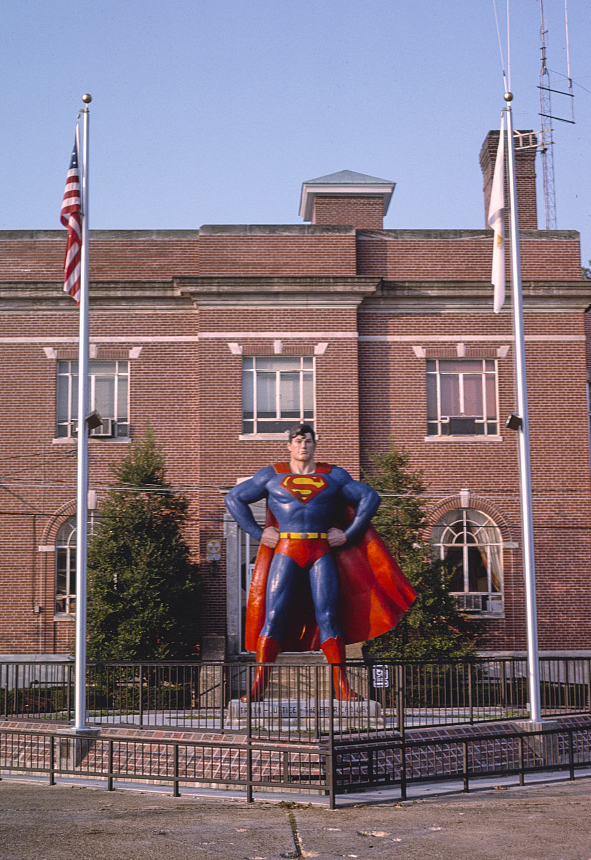 This week, my hometown of Metropolis and its history with Superman was the feature story! Here's an excerpt from the story:
"That spring, state officials got involved as well, including members of the 77th General Assembly. State Representative Clyde Choate of Anna introduced House Resolution 572 on April 25, 1972. The resolution firmly put Illinois' state government in support of the declaration that the Land of Lincoln was also the home of the Man of Steel. "
On January 21, 1972, Metropolis mayor J.P. Williams led the city in officially declaring itself the "Home of Superman," having secured the permission of DC Comics to lay claim to the superhero. The local newspaper even re-named itself the Planet in honor of Clark Kent's employer."
I encourage you to go read the entire post at this link – "Truth, Justice, and the American Way".
Stay Connected!
My office in Harrisburg is open Monday through Friday from 8:30 a.m. – 4:30 p.m. You can reach me any time by calling 618-294-8703 or contact me via my website at www.ilhousegop.org/contactwindhorst or by emailing Windhorst@ILHouseGOP.org
Get the Illinois House Republicans Week in Review emailed directly to your inbox! Sign up today to get a first-hand look at the continuing legislative and fiscal challenges facing policymakers in Springfield.