Dear Friend,
This week I am happy to announce that I have released an online legislative survey for the residents of the 118th district ot be able to express their opinions on major issues pending in Springfield.
The upcoming session of the General Assembly will see many important issues debated and voted on. As your representative, I want to provide you with an opportunity for you to express your opinion to me. I would appreciate you taking a moment to complete the brief survey and submit it online to provide me with a greater understanding of your views on these issues. The supporting and opposing positions provided below do not necessarily reflect my opinion, but are presented so you can understand the arguments I have heard from each side.
The topics covered in the survey include abortion, firearms, pensions, government consolidation, property taxes and legislative redistricting.
This year's legislative survey is being made available online to maximize access for my constituents. I am very much interested to know the opinion of my constituents on the broad range of issues that are covered in the survey. I urge everyone to take a few moments to provide me with feedback. This is an opportunity to learn about the arguments for both sides of the issue on some key legislative matters and a unique way for residents to have their voices heard.
The survey is available at RepWindhorst.com or https://www.ilhousegop.org/windhorst_2020_survey
Joint Commission on Ethics and Lobbying Reform Meets in Chicago
This week I made the trip to Chicago for the 2nd meeting of the Joint Commission on Ethics and Lobbying Reforms. The meeting was focused on the issue of lobbyist reporting and transparency in the system.
Members of the task force heard recommendations and testimony from officials from the Illinois Secretary of State's office. The IL Sec. of State is responsible for collecting and posting online lobbyist registrations and is charged with keeping an accurate index of registered lobbyists in Illinois.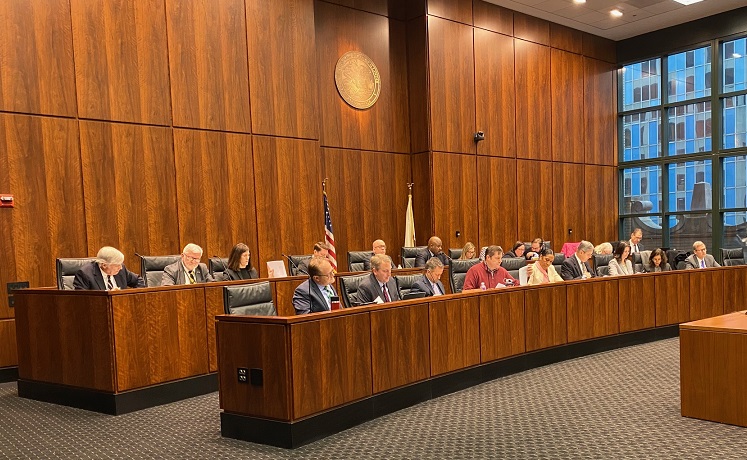 One of the issues that has come up as a point of discussion in the past few months is whether or not legislators should be allowed to serve as paid lobbyists for municipal governments while serving in the legislature.
I am curious to know your thoughts on this and many other issues pending in Springfield. I will continue to keep you updated on the Commission's progress while we continue to move toward the end of March 2020 deadline for the Commission's report.
Rep. Windhorst Announces 118th District Community Development Block Grant Recipients
Metropolis….State Representative Patrick Windhorst (R-Metropolis) today announced that the towns of Rosiclare, Carrier Mills, Shawneetown, and Eldorado have each been selected to receive $500,000 in federal grant assistance through the U.S. Department of Housing and Urban Development's Community Development Block Grant Program administered through the Illinois Department of Commerce & Economic Opportunity.
The Community Development Block Grant funds are to be used for housing rehabilitation in Rosiclare, Carrier Mills, and Shawneetown, while Eldorado's funds have been designated for public infrastructure improvements. Together the grants total $2 million of federal investments brought into the 118th district.
"This is great news for the region, and I applaud all of the applicants for their efforts." Windhorst said. "Small towns, like those we have here in the 118th, are the backbone of America. It is important that we continue working hard to make them stronger."
####
New Gun Dealer Rules Imposed by State Police – IL House Republican Week in Review
New State rules are adding more red tape to those operating a business as a licensed Illinois gun dealer. The rules package includes regulations newly written and published by the Illinois State Police. The State Police have promulgated the rules as part of their enforcement responsibilities under the Firearm Dealer License Certification Act, a 2019 law.
Under the rules, licensed Illinois-based firearms retailers must have had an alarm monitoring system in place prior to January 2, 2020. They were also required, as of the same date, to have an electronic-based record system to keep track of inventory changes and sales. These sections of the rules became operative on Friday, January 17, and are now in full effect.
The State Police's January 2020 rules carefully delineate and define the records that each gun retailer must keep. Additional rules are scheduled to become operative over the next 12 months.
By January 2, 2021, a retail gun outlet will have to have a video security system in place, with continuous video surveillance of its operational location and provision for securely storing and recalling the video footage. These rules are described by their proponents as efforts to prevent gun theft and crack down on alleged illegal gun sales. However, critics are pointing out many ambiguities in the new rules.
Furthermore, the rules were not enforced by the January 1, 2020 effective date of the underlying law, and when they were promulgated later in January 2020 the rules language contained provisions – such as the alarm monitoring mandate – that had been enforceable prior to the rules package's overall publication and effectiveness date. Many former gun dealers are pointing to the rules as factors that are leading them to lay off employees and even close their businesses. Many Illinois House Republicans voted "no" against enactment of the Firearm Dealer License Certification Act. The vote in the House was 65-49-0. I voted NO.
Gateway Carbondale Cuts Ribbon on New Women's Treatment Facility
Thank you to Gateway Foundation for hosting me for a special ribbon cutting ceremony to mark the start of a new program to assist women in their recovery from drug and alcohol addiction. The Southern Illinoisan has a great story that provides background and personal testimonials about the program. Best wishes to everyone and thank you for allowing me to be part of the very important ceremony.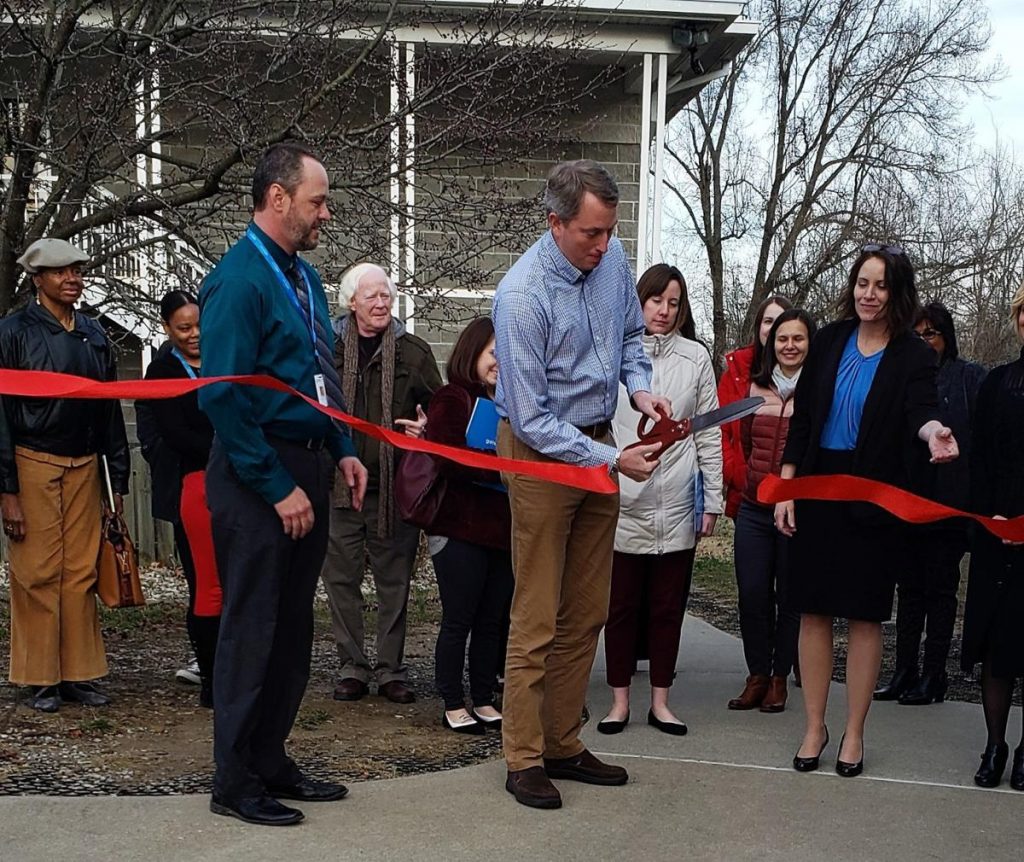 For more information about Her Story or substance abuse treatment, call Gateway Foundation at 877-505-4673 (HOPE).
Stay Connected!
My office in Harrisburg is open Monday through Friday from 8:30 a.m. – 4:30 p.m. You can reach me any time by calling 618-294-8703 or contact me via my website at www.ilhousegop.org/contactwindhorst or by emailing Windhorst@ILHouseGOP.org
Get the Illinois House Republicans Week in Review emailed directly to your inbox! Sign up today to get a first-hand look at the continuing legislative and fiscal challenges facing policymakers in Springfield.