Dear Friend,
Coming up on Tuesday next week, Illinois lawmakers will meet for the first time in 2020 to begin the legislative Session. On Wednesday, Governor JB Pritzker will deliver the annual State of the State address. The speech is a chance for the Executive to provide an update on the State's general state of affairs and to lay out a list of priorities for the upcoming Session.

It will be very interesting to see what direction the Governor chooses to go with his remarks this year. The Governor achieved several of the promises he had made in his Inaugural Address at the beginning of his term in January 2019. I did not support several of the social issue changes that the Governor and House and Senate Democrats passed.
If I could suggest some items for the Governor to focus on, I would like to see some concrete proposals and commitments made on the issue of ethics reform. Illinois has a major corruption problem with new details of alleged illegal behavior, government raids, indictments, and arrests happening emerging on a regular basis.
I am currently serving as a member of the Illinois General Assembly's Commission on Ethics and Lobbying Reform. The panel has met twice now and our work has focused on studying current laws and hearing testimony from various interested parties on lobbyist registration and disclosures.
As a member of the Commission, I plan to keep an open mind toward any good idea that emerges to clean up government, end corruption and self-dealing, and restore integrity, honor, and trust in our institutions.
Another major area of concern that I have is the overall tax burden on the citizens of Illinois. Last year, I told you that Illinois has been ranked worst in taxpayer friendliness among all 50 States and Washington DC. Dead. Last.
Part of the reason that the overall tax burden is so high is due to Illinois having the 2nd highest property taxes in the nation. Recognizing this as a major contributing factor to Illinois' record loss of population in the last decade will be vital to reform the system.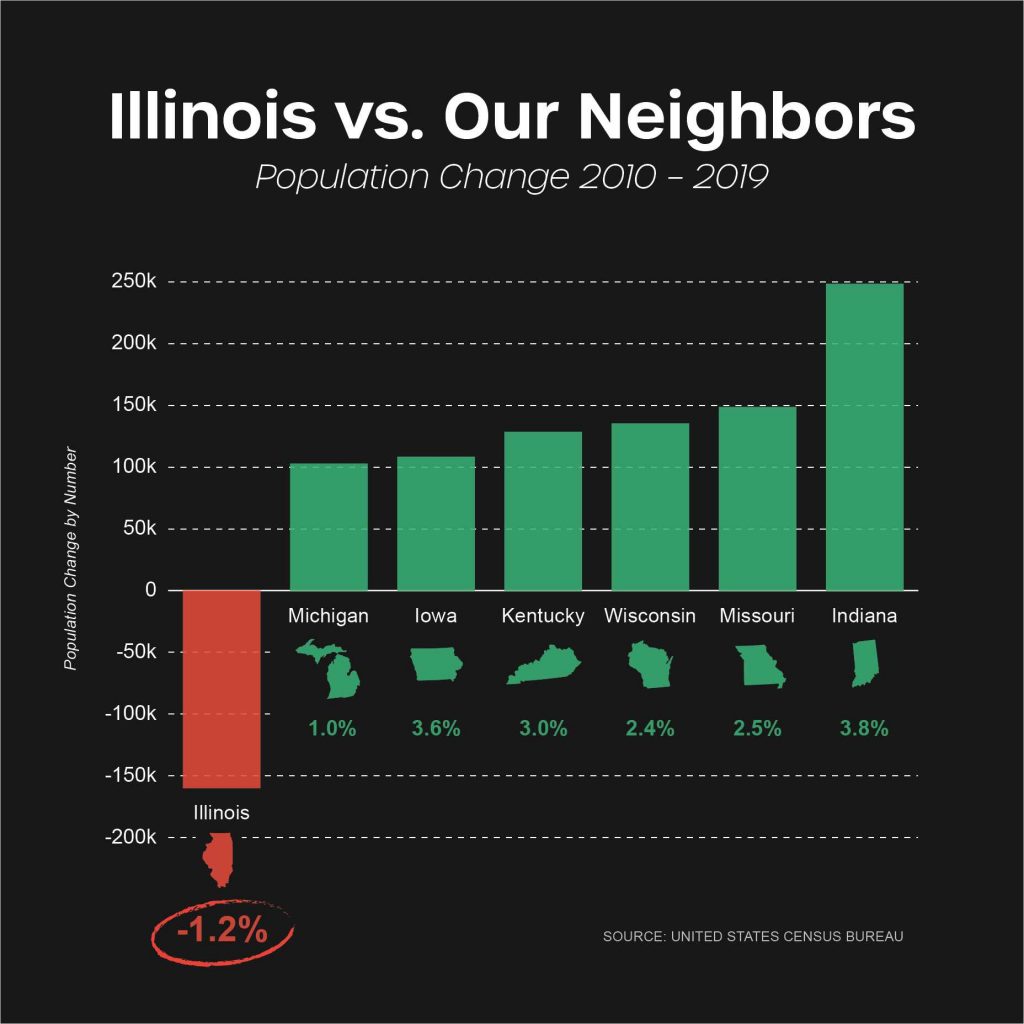 We can work together to achieve better results for taxpayers, but it will take bipartisan cooperation. A recent attempt by House Republican members to suggest more than 2 dozen common-sense ways to reduce Illinois' property tax burden was summarily rejected and ignored by the House Democrat-controlled Property Tax Relief Task Force.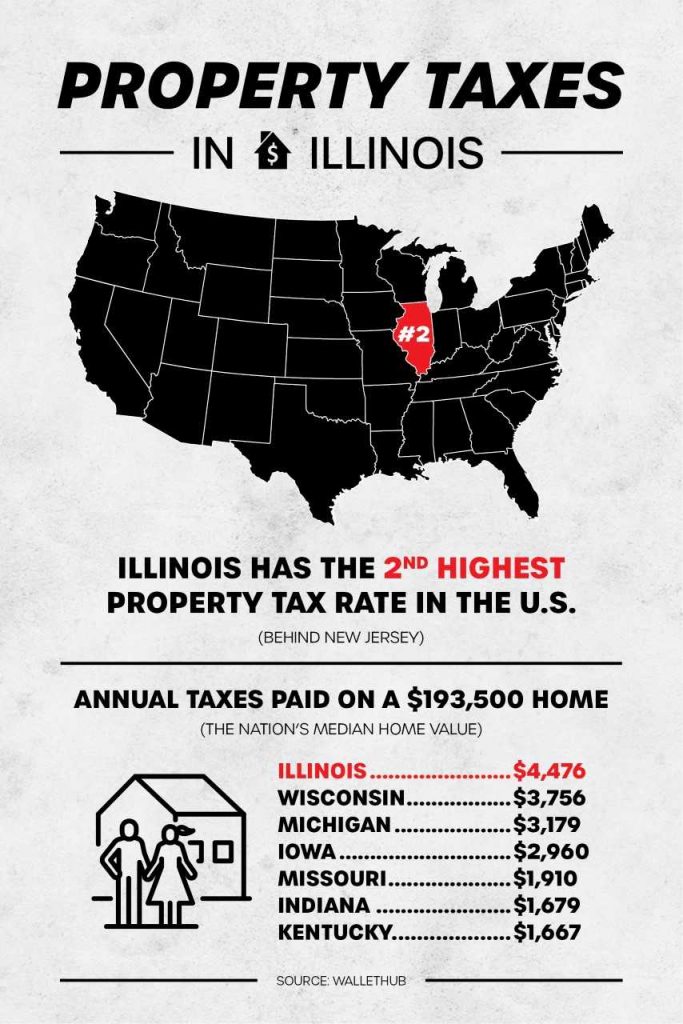 What was supposed to be a bipartisan task force aimed at finding relief for taxpayers was unfortunately turned into a partisan tool to stifle efforts to reform the system.
This week I submitted an opinion editorial piece that discusses Illinois' property tax problem and the failure of the Property Tax Relief Task Force. Thank you to my hometown paper the Metropolis Planet and the Southern Illinoisan for publishing the article! Links to the full op-ed are below. Thank you for reading!
Metropolis Planet – Time is Now – by State Rep. Patrick Windhorst
The Southern Illinoisan – Property Tax Relief Task Force Fails to Deliver Results – by State Rep. Patrick Windhorst
SHARE YOUR THOUGHTS – 2020 LEGISLATIVE SURVEY IS HERE!
Rep. Windhorst Announces 2020 Online Legislative Survey
Metropolis….State Representative Patrick Windhorst (R-Metropolis) announced this week that his office has released a 2020 Legislative Survey for constituents to provide the 118th district State Representative with their thoughts on some of the most pressing issues facing the State of Illinois.
Windhorst says the topics covered in the survey include abortion, firearms, pensions, government consolidation, property taxes and legislative redistricting.
"This year's legislative survey is being made available online to maximize access for my constituents," Windhorst said. "I am very much interested to know the opinion of my constituents on the broad range of issues that are covered in the survey. I urge everyone to take a few moments to provide me with feedback. This is an opportunity to learn about the arguments for both sides of the issue on some key legislative matters and a unique way for residents to have their voices heard."
The survey is available at http://www.ilhousegop.org/windhorst_2020_survey
Department of Natural Resources Offering Bike Trail and UTV Trail Grants
Southern Illinois is home to miles of beautiful bike trails that attract cycling enthusiasts from all over the country. The Illinois Department of Natural Resources (IDNR) recently announced applications are being accepted for grants through the Recreational Trails Program (RTP), Off-Highway Vehicle (OHV) Program, and Illinois Bicycle Path Grant Program. All three programs are great opportunities for financial assistance to expand, improve and grow recreational resources in Southern Illinois.
YOU CAN FIND THE LINK TO MORE INFORMATION ON THESE GRANTS HERE
WJPF Radio Interview with Tom Miller
On Tuesday morning, I had a great discussion with Tom Miller on WJPF yesterday morning. We talked about ethics reform, the failure of the property tax relief task force and more. Click the link below to listen in!
https://www.wjpf.com/episode/newsradio-wjpf-interview-with-patrick-windhorst-january-21-2020/
Alexander and Pulaski County Martin Luther King Jr. Commemorative Breakfast
On Monday, I had the privilege of attending the Alexander and Pulaski County Martin Luther King Jr. Commemorative Breakfast. Dr. King's legacy lives on as we join together to celebrate his important work to ensure equal civil rights for all people. Thank you to the great hosts of this event for their hard work and for hosting me!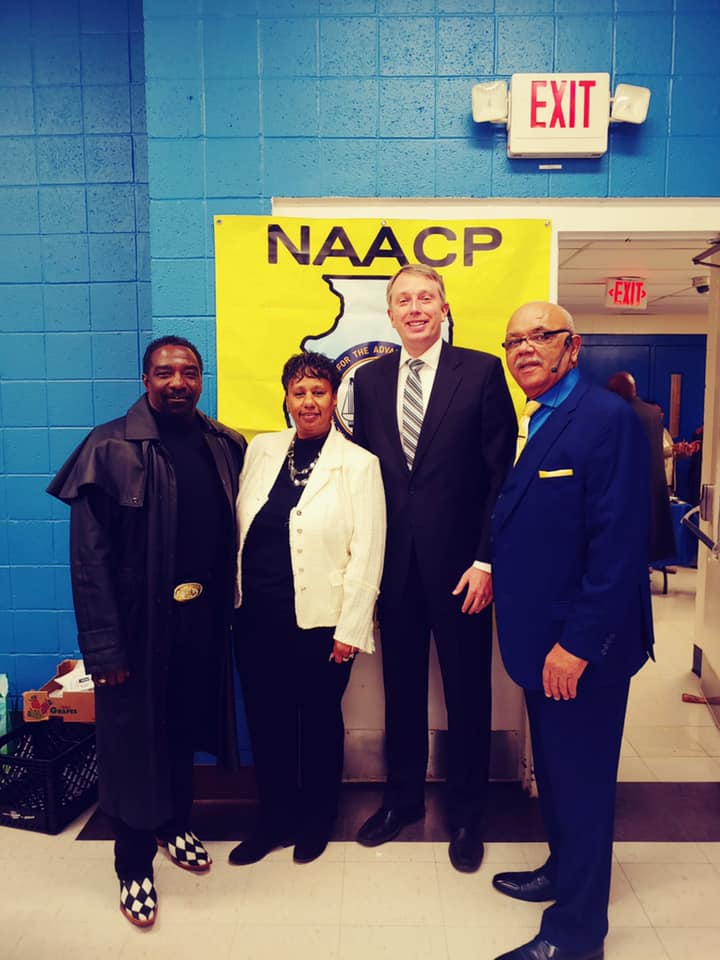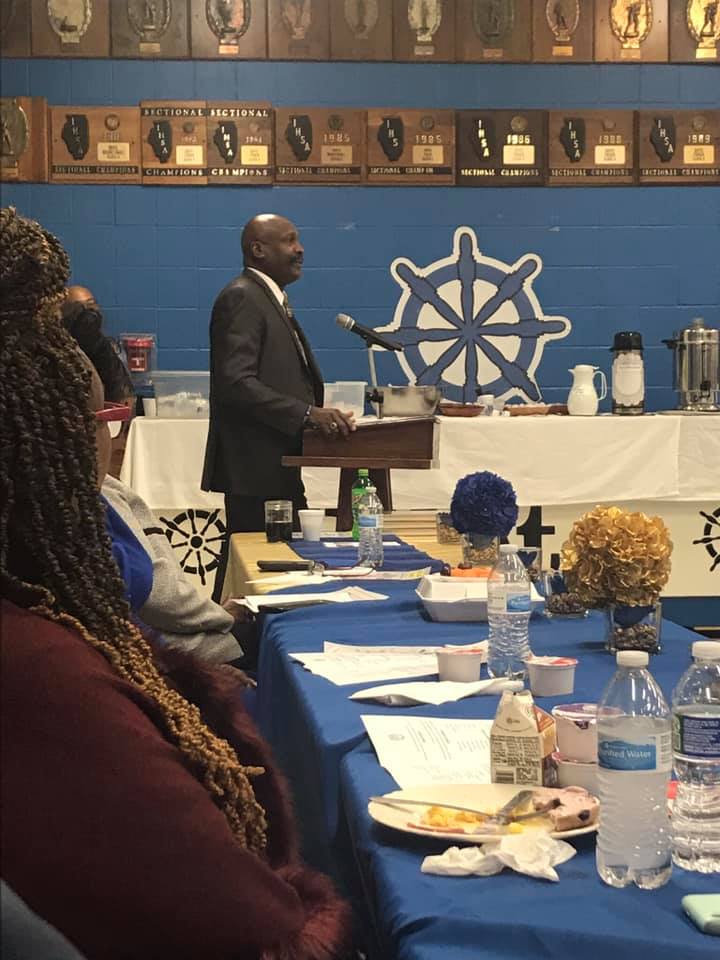 House Republican Week in Review Tackles Automatic Voter Registration Issues at Secretary of State – Non-citizens registered to vote as part of new program.
Federal and State Lawmakers Demand Accountability and Action to Preserve Integrity of Illinois Elections. With early and absentee voting set to start on February 6, U.S. Congressman Rodney Davis, and Illinois State Representatives Tim Butler, Avery Bourne, Mike Murphy, Dan Brady and C.D. Davidsmeyer are demanding accountability and immediate action to preserve the integrity of the March 17 primary election.

On December 18, 2019, the Illinois Secretary of State's office notified the State Board of Elections that a "programming error" led to well over 500 non-citizens being registered to vote over a 17-month period. The letter was not made public until last week.

"I am disappointed to see a program with such good intentions be so poorly administered," said Congressman Rodney Davis, Ranking Member of the Committee on House Administration, which has oversight authority of federal elections. "Automatic Voter Registration has the potential to encourage more voter participation, but as we've seen, if it's not carefully administered, it can have major consequences on the integrity of our elections. This egregious error further highlights the need for states to regularly update their registration rolls and how H.R. 1, which federally mandates processes like Automatic Voter Registration for every state, can have serious issues for states with even less infrastructure than Illinois. I'm planning to convene a listening session through the Committee on House Administration where I hope to hear from the Secretary of State about how he intends to solve this error and reassure Illinois voters that non-citizens are not being registered to vote."

Upon learning of the error, Assistant Republican Leader Tim Butler and other House Republicans who serve on the House Executive Committee sent a letter to Speaker Mike Madigan asking for an immediate hearing of the House Executive Committee to investigate the situation and hear testimony directly from those involved with the improper implementation of Illinois' automatic voter registration law.

"This is an egregious mistake," said Butler. "The right to vote is our most important right as Americans and protecting the integrity of the voting process is vital to preserving its value and credibility, particularly with the threat of foreign meddling that exists today. Considering that the non-citizens who were improperly registered did the right thing by self-identifying themselves, we need clear answers about how this failure happened and definitive solutions to prevent it from ever happening again."

According to the State Board of Elections, during the 17-month period when non-eligible voters were added to the rolls, 19 ballots were cast by the individuals registered in error.

"Democrats have said election security is a major concern, yet when there are real instances of non-citizens voting, House Democrat leadership is silent," said Assistant Republican Leader Avery Bourne. "This is a major problem that needs to be resolved immediately. The Automatic Voter Registration program should be suspended until comprehensive reforms and safeguards are put in place, even if it requires action by the General Assembly. Our constituents deserve to know that we are doing everything we can to protect the integrity of our elections."
At the request of House Republicans, the Illinois House Executive Committee has posted the issue of automatic voter registration for a public hearing that will take place at the State Capitol in Springfield on Thursday, January 30.
CENSUS
2020 United States Census forms will soon be mailed. Taxpayers can reduce burdens on the budgets of their State and local governments by filling out the forms and returning them by mail or e-mail. Illinoisans have been counted by census since 1820. In that year, United States census takers visited each home and farmhouse on the English-speaking side of the frontier line that then existed in our State, and counted 55,211 people. Illinois' population has since multiplied to reach an estimated 12.7 million people, a number more than 200 times the population of 1820.
Technology has changed tremendously since 1820. The Census Bureau welcomes households that will respond to the American Community Survey via email. Simple directions, included in the census mailing, will provide guidance on how to respond online.
Some people delay responding to the Census Bureau and, in some cases, the Bureau has to send out individuals to households that have not yet responded. Some communities within Illinois are included in the regions across America where the Census Bureau is hiring thousands of temporary positions as census takers to ensure the massive job of counting more than 300 million Americans is completed on time and under budget.
Census numbers are very important to Illinois. The distribution of U.S. congressional seats, the drawing of lines for members of the Illinois House and the Illinois Senate, and the transfer of many kinds of federal aid money are dependent upon Illinois' residents all standing up and getting counted. For example, many Illinois police forces receive federal aid that is partly based upon the number of people that these forces have to look after and defend.
Stay Connected!
My office in Harrisburg is open Monday through Friday from 8:30 a.m. – 4:30 p.m. You can reach me any time by calling 618-294-8703 or contact me via my website at www.ilhousegop.org/contactwindhorst or by emailing Windhorst@ILHouseGOP.org
Get the Illinois House Republicans Week in Review emailed directly to your inbox! Sign up today to get a first-hand look at the continuing legislative and fiscal challenges facing policymakers in Springfield.