METROPOLIS – State Representative Patrick Windhorst (R-Metropolis) recently announced his appointment to the newly established Illinois House Crime Reduction Task Force. The task force is a bipartisan effort aimed at finding solutions to the State of Illinois' rising crime rates.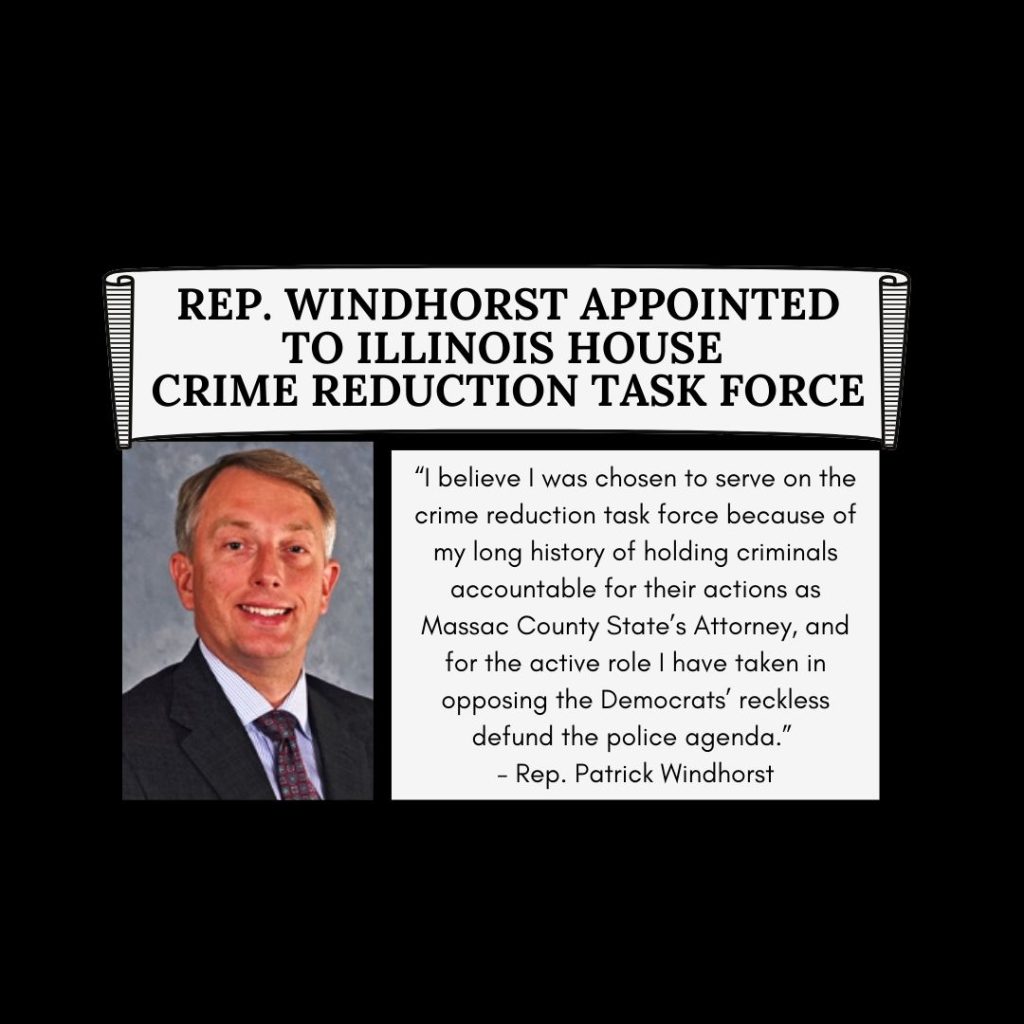 "I have been a tireless advocate for the repeal of the irresponsible SAFE-T Act, a criminal justice reform package passed by Illinois Democrats and signed by Gov. JB Pritzker. The SAFE-T Act radically changes the way criminals are prosecuted, eliminates cash bail for serious violent felonies, and makes the job of police officers harder to do," Windhorst said. "I believe I was chosen to serve on the crime reduction task force because of my long history of holding criminals accountable for their actions as Massac County State's Attorney, and for the active role I have taken in opposing the Democrats' reckless defund the police agenda."
The Crime Reduction Task Force includes legislators, law enforcement, and legal and criminal justice professionals, as well as crime victims and witnesses. The task force must present its recommendations to the General Assembly and the Governor by March 1st of next year.
"As a member of the House Crime Reduction Task Force, I will demand the body actually meet regularly and do its job, provide recommendations for positive change, and complete its reporting requirements," Windhorst said. "It is up to every member of the task force to take this duty seriously and to curb the out of control crime that's spiking across our state."
###