METROPOLIS – State Rep. Patrick Windhorst (R-Metropolis) hosted satellite office hours events in Marion and Johnston City on Tuesday. Rep. Windhorst is currently the state representative for portions of Williamson and Franklin Counties, as well as 8 other counties in deep southern Illinois. Rep. Windhorst thanked his constituents for a productive day of meetings.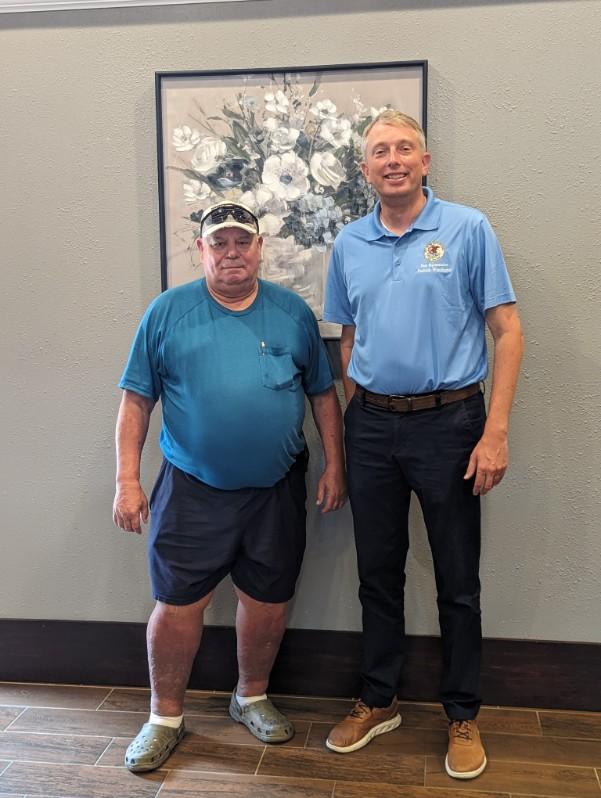 "I was very encouraged to see so many good friends and neighbors come out to ask questions and have conversations about the issues that are impacting them," Windhorst said. "I work hard to meet my constituents where they are at events throughout the 117th district. Today, I was pleased to have the cooperation of Andresen's Cafe in Johnston City, and Crab Orchard Public Library in Marion as we used their facility for these special 'mobile office hours' events."
Rep. Windhorst was also treated to a tour of the Crab Orchard Public Library's mobile library unit.
Windhorst continued his practice of hosting traveling office hours events today after previously hosting events in Golconda, Cave-in Rock, Shawneetown, and Norris City. In addition to mobile office hours, Windhorst currently operates two full-time district offices in Harrisburg and West Frankfort and hosts regular office hours in his hometown of Metropolis.